It took 'Billions' to lure Damian Lewis back to TV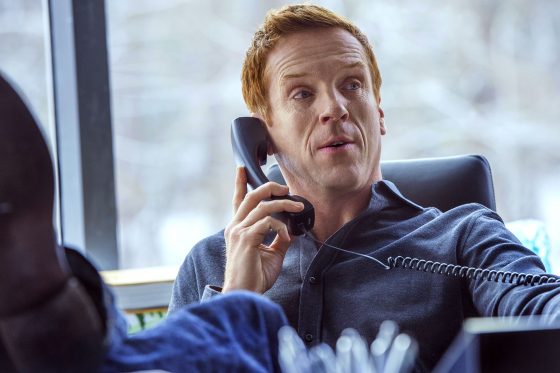 In his new Showtime series, "Billions," he plays a hedge-fund mogul whose choices move the markets, but Damian Lewis is a bit of a ditherer.
So the decision to return to Showtime, where he'd won an Emmy for playing Marine-turned-terrorist Nicholas Brody in "Homeland" didn't come easily.
"I do make plans. I try to make plans because I desperately try to create some sort of structure. But, of course, that's a fool's game," the British actor said in an interview last summer in Beverly Hills.
"TV's a big commitment, and it's always hard to say yes to. It's the truth of it. Especially if you live in a different country, like I do," Lewis said.
"I take a long time making the decision, I drive everybody mad by waiting and dithering and just working out whether I want to do it or not. And the one thing that always makes me do it, or has in the big American things I've done – I put 'Band of Brothers' to one side because that was a limited series – 'Life,' 'Homeland' and this thing, is the writing."
What also ties "this thing" to "Life," in which he played a police detective returning to the force after spending 12 years in prison for a crime he didn't commit, "Homeland," and even "Wolf Hall," where he played Henry VIII, is that Lewis is playing a character with heroic qualities whose heroism remains in doubt.
Read the rest of the article here