From Sweet Packets and War Heroes to Myths of Private Education
by Staff | The Guardian | April 19, 2017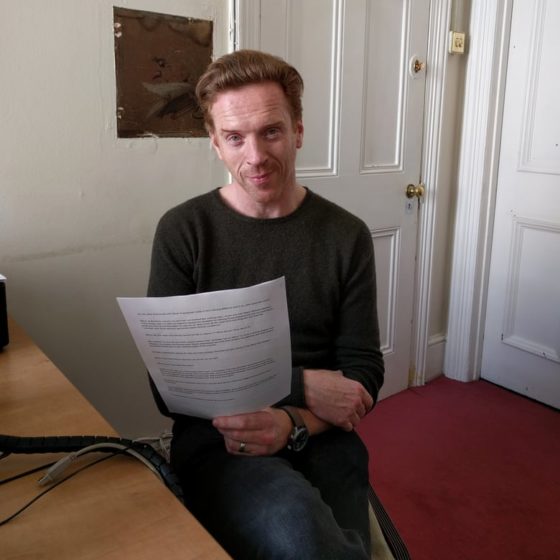 Webchat is in reverse order, from end to beginning:
Time's up: thanks everyone.

Updated 
SkavArt asks:
Earlier in the year you commented that it was "a nonsense" that only privately educated actors were becoming dominant in acting. Don't you feel that, due to the lack of funding in all the arts, such as the removal of grants and increase course fees, that it's becoming less diverse? That there isn't the healthy mix of students from different backgrounds that there once was?

On a less serious note:
I watched an old episode of A Touch of Frost on television the other evening and was a bit surprised to see that you were in it. You looked about 12! And I also read somewhere that you're somewhat grumpy before your years and prone to get annoyed at all sorts of things, such as littering. I've just deliberately thrown a crisp packet on the floor – what are you gonna do about it?

TimmyP99 asks:
As a theatre goer, I absolutely hate the noise made by sweet packets. Does it annoy you as an actor, or are you able to completely block out distractions?

Sterling Burke asks:
You mentioned something about roles being nourishing? What exactly does that mean?

LawrenceWindrush asks:
Really impressed by Keane. What research did you do for this role?

'London's ability to change is a good thing'
lynxmanuk asks:
I live in Camden Town and I see you around fairly often, I've also seen you embrace and push community efforts which is in my opinion amazing. As a Londoner what do you think about the big changes that the city is facing like pollution, gentrification etc?

OzMogwai asks:
Is Paul Giamatti as intimidating in real life as he is on screen?

catchytitled asks:
Greetings Damian, I know you have played in big charity football and golf events. Which would you prefer to have; a World Cup winners medal or a Green Jacket? Having picked one would you then trade it for your Golden Globe?

DCMLBusheyHall asks:
What's your next project other than a well deserved holiday with your family? I'm sure your agent has a host of ideas… Thanks for taking the time to do this.

Westbrook283 asks:
We saw you in The Goat on Thursday afternoon (the one with the annoying interruption from an iPhone, which you handled brilliantly). It seemed a pretty gruelling part to play – how does it rate against other roles you've tackled?

Bicuser asks:
Saw you on the tube the other day. We both alighted at Leicester Square and for a few seconds I was tempted to say something, to complement you on your body of work. But decided against it. Are you often recognised in an irritating way by complete strangers who ask to take selfies, etc? Or do you manage to remain relatively anonymous?

essexgirl47 asks:
I'm female, 70, overweight and unhinged. Do I stand a chance with you? xxxxxxxx

Adam Yates asks:
I absolutely love the scenes in Billlions with you and David Costabile (Wags). It looks less like acting and more like two good friends having fun. Is that the case or are you the best actor on the planet?

Getting into a role
Viksy Stewart asks:
The first time I got to see you act was in The Forsyte Saga. Your character Soames had so much depth; I hated him, but I also felt his desperation, anger, immense sadness and longing. His idiosyncrasies were just as important for me as the script.
How did you get so much depth into this character and do you spend time developing idiosyncrasies for roles you play??

HolyMackerel asks:
When you put on an accent for extended periods of time, like when playing Axe, does it affect your native accent at all?

We're off
Nomius asks:
Will we ever see you perform with your equally talented wife? Perhaps Much Ado about Nothing? You were a fab Benedick!