The Lewis Brothers At It Again?
by Gingersnap | damian-lewis.com | March 23, 2018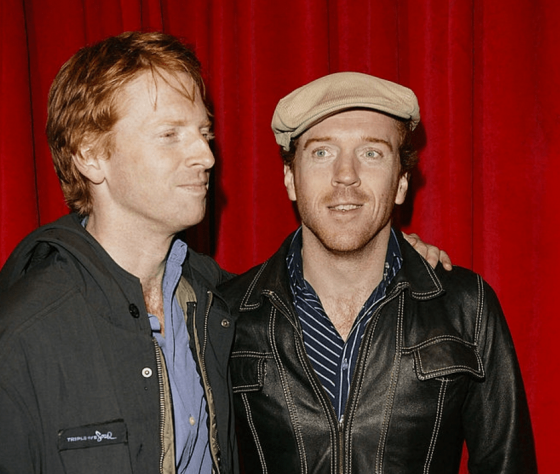 In an article published in The Astana Times, scriptwriter, producer and director Aidiye Aidarbekov stated, "I wrote the script for the Flags Over Berlin film produced by Dauren Toleukhanov. British filmmaker Gareth Lewis and actor Damian Lewis will join the project."
Research indicates the film will be directed by Damian's brother, who is a writer, producer and director. The film The Baker (2007), also known as Assassin in Love, starring Damian himself, was written and directed by Damian's talented brother and business partner Gareth Lewis, a joint project produced under their production company at the time, Picture Farm, Ltd., along with partner Adrian Sturges. At the world premiere of The Baker at Canada's Tremblant Film Festival, Gareth was named Best Director. Damian and Adrian Sturges also produced the Gareth Lewis written and directed short film Normal for Norfolk featuring the one and only Helen McCrory. It's all in the family!
So what is Flags Over Berlin?
According to IMDB, Flags Over Berlin is the story about an intelligence mission of World War II called 'Operation Alsos.' Sir Winston Churchill sent his most trusted aid, a British Wing Commander Mark Spencer, to the besieged Berlin in late April, 1945 under the guise of a newspaper correspondent attached to the frontline units of the Red Army preparing to storm the city. The real task, however, was to retrieve whatever documents were left behind by Nazi nuclear scientists. In doing so Mark becomes a witness of a heroic feat performed by his newfound friends from the Soviet Allies camp – lieutenant Rahim Koshkarbayev and private Grisha Bulatov – the first of many heroes to place a Flag of Victory over the German Reichstag.
Will Damian co-produce it, star in it, or both? Only time will tell! We will bring you the latest news as more develops on this project.
Source: The Astana Times
Secondary Source: IMDB
Tertiary Source: Wikipedia