A Modern-Day Tom and Jerry
by Samantha Lear | TV Insider | March 23, 2018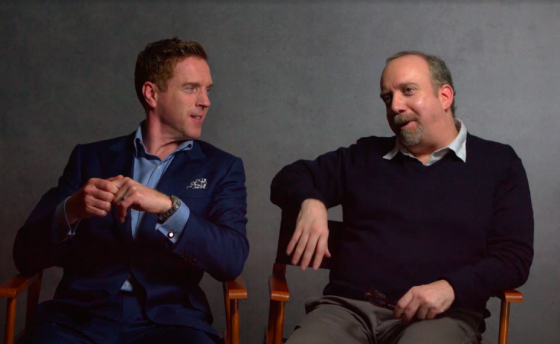 The cat-and-mouse chase that makes watching Billions so thrilling is about to up the ante in Season 3.
Ahead of the March 25 premiere, the stars of the Showtime series, Paul Giamatti and Damian Lewis, gave TV Insider a heads up about what's to come for their respective characters, U.S. Attorney Chuck Rhoades and hedge fund manager Bobby Axelrod.
Apparently, the show will pick back up just "a few weeks" after the Season 2 finale. The big trial is imminent, and Chuck is tracking down evidence to build a case against Axe, while the financier is working hard to remove that evidence.
Giamatti and Lewis tell us all about the show's new focus, while also giving an update on Wendy Rhoades' (Maggie Siff) relationships with Axe and Chuck.
Plus, the actors chime in on their off-screen relationship, and share whether being on the show has made them more financially savvy.
To view the video, please visit TV Insider