"I will never need to be a billionaire"
by Alistair Foster | Evening Standard | April 9, 2018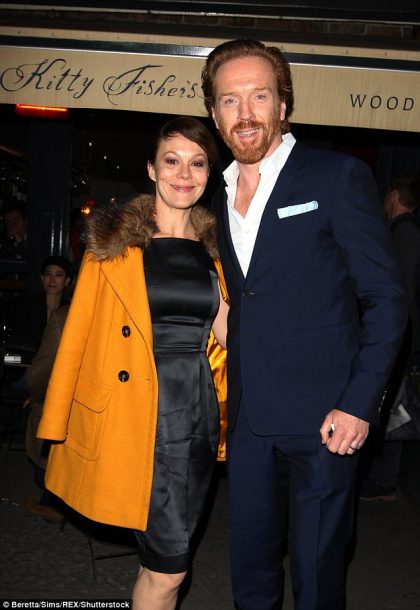 Damian Lewis has told how he and his wife Helen McCrory had to make the "difficult" decision to keep working while their children were young as they "need to make money".
The 47-year-old actor insists his life is a far cry from that of billionaire Bobby Axelrod, who he plays in Sky Atlantic series Billions.
The star married McCrory, 49, in 2007 and the couple have a daughter, Manon, 11, and 10-year-old son Gulliver. Lewis said of his grueling filming schedules: "I must have made the decision that this is worth it, otherwise I wouldn't be doing it.
"I know people who have put their careers to one side almost entirely for five, six, seven years while they bring their kids up, and some of them get lucky afterwards and they can come back to work, get in the saddle and keep working, and others haven't been so lucky at all.
"Helen and I made the decision that, while we would be present and hands-on parents as best we could during this time, we'd still keep on working and not derail our careers entirely. It's a difficult decision but then, we do need to make money."
Lewis has spent a lot of time in New York filming the latest series of Billions, and told Hello! magazine: "I've pretty much flown back and forth from New York to London every ten days for the last six months.

"It's not easy to leave my kids but I tell them I'm flying back to work so we can have a nice holiday later on with all the air miles that I'm amassing.
"We muddle through but it is hard work. I must say, I'm getting quite tired of the departure lounge at Newark Airport."
He added: "I think I have quite a Methodist work ethic in that it's the work that's important to me, not what I get paid for it. I've had one or two fast cars and we've just bought a second house in the countryside, which seems like quite an extravagance, but I will never need to be a billionaire."
Read the rest of the original article at Evening Standard