Summer Concerts For a Good Cause
by Gingersnap | damian-lewis.com | July 6, 2018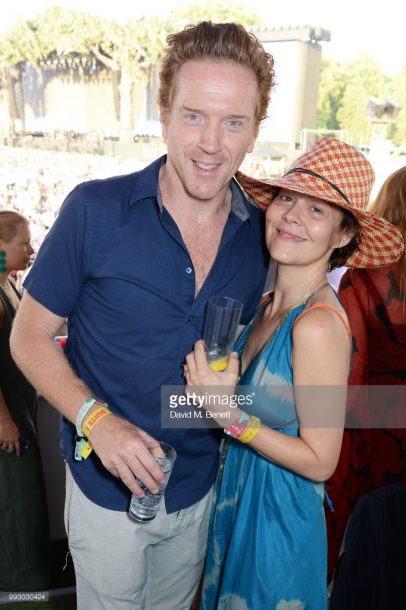 Damian and Helen, Liv Tyler, Kate Moss, Rosemary Ferguson, among others, attended British Summer Time Festival on Friday, July 6, 2018 at Hyde Park in London as part of the 'Into the White' campaign launch, Darren Strowger's ambitious new tech platform raising money for Teenage Cancer Trust through the auction of contemporary art, curated by Jake Chapman.
Teenage Cancer Trust is an organization of staff and volunteers that provides outreach services to young people with cancer. Partnering with NHS, they are the only UK charity providing specialist nursing care and support for teenagers and young adults with cancer.
The festival kicked off on July 6 with headliner Roger Waters and closes on July 15. Upcoming headliner acts include the legendary Paul Simon, Bruno Mars, Michael Buble, The Cure and Eric Clapton, with multiple support acts such as Squeeze, Interpol, Santana, Steve Winwood, Van Morrison, Bananarama, James Taylor, Bonnie Raitt and many more.
For more information regarding the festival's full lineup with stages and times, visit BST-Hydepark.com. To view more images of Damian and Helen at the festival, please visit our Gallery.
English rock musician, singer-songwriter, and composer Roger Waters performed at Friday night's show, playing tracks from the Pink Floyd back catalogue. His two-and-a-half hour set featured some of Pink Floyd's most famous songs, including Comfortably Numb and Money.