TV Guide Ranks Peak TV's Finest Offerings
by TV Guide Editors | TV Guide | September 10, 2018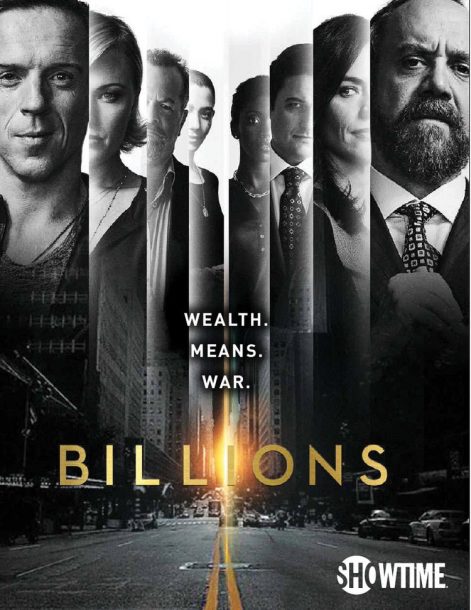 Why is TV Guide ranking the 100 best shows right now? Tony Soprano once said, "Those who want respect, give respect." He also said, "A wrong decision is better than indecision."
But this list isn't about Tony Soprano. Or Don Draper. Or Olivia Pope or Mary Richards or Blanche Devereaux. This list is about today's golden age of television. Peak TV deserves its own spotlight, a ranking of the very best shows that are being created right now, across every platform.
Here's how we came up with the list: We limited eligibility for the 100 Best Shows Right Now to ongoing shows that have at least one more season slated to air — guidelines that disqualified limited series like Sharp Objects, as well as shows that just ended, like Adventure Time. With that in mind, every staffer nominated 25 shows (for a total of 149), and the most-nominated shows made our shortlist. Then, each staffer voted on the ranking order, and to help adjust for bias, one ballot was based on sister site Metacritic's TV rankings. With the complicated math out the way, the final rank order was determined after much passionate debate among TV Guide's editors.
The range of programming showcased below reveals just how many quality TV shows are airing today — and just how subjective the idea of "quality" can be. As you'll discover, Vanderpump Rules and Chicago Fire are featured side-by-side with prestige dramas like The Handmaid's Tale and Game of Thrones. A quarter of the list is devoted to shows that have had only one season so far. Some creators and stars work on multiple shows in the ranking, including Ryan Murphy, Samira Wiley, Phoebe Waller-Bridge, Noah Hawley, Michael Schur, and many more, but none has Tobias Menzies beat. YouTube Premium series Cobra Kai and Ryan Hansen Solves Crimes on Television made the cut, but The Walking Dead didn't. Maybe you disagree with us on the ranking, but we're pretty sure your new favorite show (quiz) is somewhere on this list.
Here are the 100 Best Shows Right Now:
#75 – Billions (Showtime)
How to watch: Showtime, Amazon Prime with Showtime add-on, Hulu with Showtime add-on
Billions never stops going for it. It swings for the fences every time. Every performance is excessive, every twist is game-changing, every line of dialogue sounds like it was written by someone who laughed out loud after they wrote it. It doesn't take itself too seriously, and that makes it more fun to watch than any other expensive, A-list cable drama. – Liam Mathews
Read the rest of the original article at TV Guide