The British Invasion
by Secret Man Agent | Backstage Magazine | October 1, 2018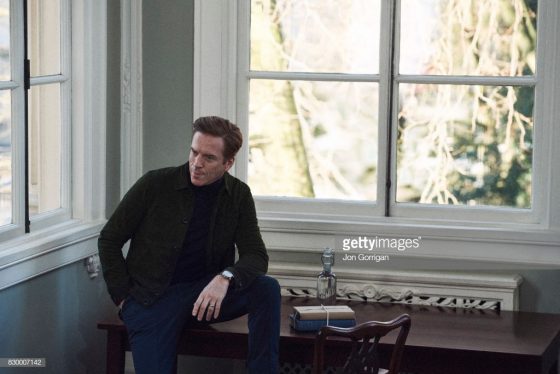 Boy, there sure are a lot of foreigners landing on the shores of our television industry. Like just the other day, I was watching an interview with Andrew Lincoln. He plays a Southern-fried police officer fighting the zombie apocalypse on "The Walking Dead." You can't get more American than that, right? Well, listen to this: The guy was sporting a British accent during that interview. So I did some research, and it turns out Andrew Lincoln is from England!
It also turns out my other favorite characters on his show and its spinoff are played by British or Australian performers. Talented actors like Lennie James and Alycia Debnam-Carey have been driving on the wrong side of the road for years! Even Lauren Cohan, who was born in New Jersey, moved to England when she was 13. WTF? These people are taking jobs from red, white, and blue American actors!
All right, all right—enough kidding around. My last column was about how important it is for American agents to seek out clients in countries like England (Damian Lewis, Freddie Highmore, Charlie Hunnam) and Australia (Toni Collette, Ben Mendelsohn, Katherine Langford). All the actors I just mentioned are the reason why. In a word, these people are T-A-L-E-N-T-E-D.
There are three major reasons why our producers keep searching for talent in England and Australia:
1) Brits and Aussies are better trained. The majority of them spend years studying their craft, and I don't see that level of commitment in our budding thespians. For every Jessica Chastain who was birthed at Juilliard, I've come across another 100 who are real pretty and want to be stars but can't be bothered with class.
2) Brits and Aussies spend more time onstage. I'm always meeting American actors in their 20s who have never bothered to do theater. Talk about a self-imposed limitation. Performing in a play for a live audience is the best education you can get!
3) Brits and Aussies can turn off their accents. You know why? Because they studied voice and they have a command of their instrument.   
Read the rest of the original article at Backstage