2018 Britannia Award for Excellence in Television  
by Peter White | Deadline | September 27, 2018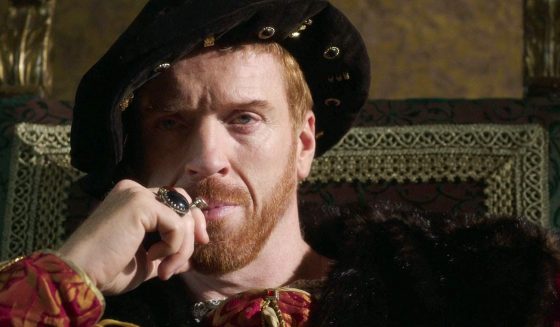 The British actor and producer will receive the Britannia Award for Excellence in Television at the event, which takes place on October 26 at the Beverly Hilton Hotel.  BAFTA TV Award-winning Actor Matthew Macfadyen will present his Warriors co-star Damian with the award. The Britannia Award is the highest accolade presented by BAFTA Los Angeles, and is a celebration of achievement honoring individuals and companies from the US, UK and beyond who have dedicated their careers or corporate missions to advancing the art-forms of the moving image. The Awards are presented annually at The British Academy Britannia Awards gala dinner, where peers and colleagues celebrate the work and accomplishments of the distinguished honorees and gather to celebrate the fruitful relationship between the UK and US industries.
He joins this year's previously announced honorees including Steve McQueen, Cate Blanchett and Kevin Feige. Lewis recently completed production on Quentin Tarantino's Once Upon a Time in Hollywood, in which he plays Steve McQueen.
"Damian's ability to completely transform himself into iconic characters on screen ranging from King Henry VIII to Bobby Axelrod is a testament to his genius. With his unforgettable performances he consistently draws audiences in and takes us on a gripping journey deep into the human psyche." said BAFTA Los Angeles Chairman Kieran Breen. "We are delighted to celebrate his achievements and honor him with the Britannia Award for Excellence in Television at this year's ceremony."
The first Britannia Award was presented in 1989 to Albert R. "Cubby" Broccoli, pioneer producer of the James Bond films. Since the gala's inception, the Britannia Awards ceremony has expanded to include multiple presentations celebrating living legends, rising British stars and internationally acclaimed colleagues.
Watch this year's Britannia Awards live on Friday, October 26, 2018 from 5:45-11:55 p.m. Pacific time on BritBox. If you can attend in person at the Beverly Hilton Hotel located at 9876 Wilshire Blvd, Beverly Hills, CA 90210, tickets range from $300-$500 and can be purchased here.
We are delighted to announce that Damian Lewis will receive the 2018 Britannia Award for Excellence in Television 📺. Damian joins Cate Blanchett, Kevin Feige and Steve McQueen among this year's incredible #britannias honorees. pic.twitter.com/AfcHAUSVFz

— BAFTA Los Angeles (@BAFTALA) September 27, 2018
Read the rest of the original article at Deadline