Raybans: He's Got the Look
by Gingersnap | damian-lewis.com | October 28, 2018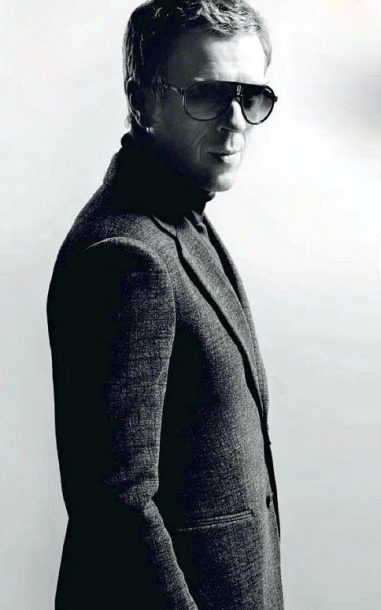 During a recent red carpet interview with Variety, Damian was asked what is was like to play Steve McQueen. He stated,
"It's scary because it's a little bit like saying 'Yea, sure, I'll play Elvis.' You know, people have views, people have views about that. But I…hopefully we've had a good stab at it."
When asked how he prepared for the role he responded,
"Same way I prepare for everything. Endless material, video material, film material, literature, dialect coaching, physicalizing him, getting into his body and then….
and a pair of Raybans?
"And a pair of Ray…there was a pair…maybe, maybe. I'm not going to give anything away at this point."
For more Steve McQueen readings about Damian, visit our Fan Fun page.
Source: Variety Twitter