A Barrel of Fun
by Gingersnap | damian-lewis.com | February 26, 2019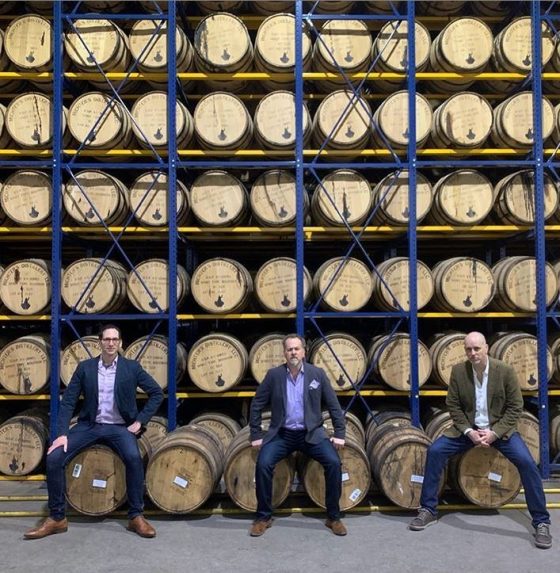 Every Billions fan knows Michter's Whiskey is a staple on the show. So why not step it up and visit the place that makes your cup runneth over?  It started last Saturday morning, February 23, 2019 when David Costabile (Wags), Kelly AuCoin (Dollar Bill Stearn), and Stephen Kunken (Ari Spyros) – all who play characters loyal to #TeamAxe on Showtime's Billions – decided to take a trip to Michter's Whiskey Distillery. David Costabile writes,
"You get on a plane and see if you can buy @michterswhiskey. Did we accomplish that?"
It seems they did just that! They toured the distillery, learned about the aging process, and sampled the product. I wonder if they brought back some whiskey for Bobby Axelrod?
According to their website, Michter's Fort Nelson Distillery is in downtown Louisville. Located in the historic Fort Nelson building on Main Street, this distillery is home to a legendary historic distillation system. Here you will learn about all of the extra steps Michter's takes throughout the whiskey production process to pursue our goal of producing the greatest American whiskey, from barreling at a lower entry proof, to toasting our barrels before charring and heat cycling our warehouses. Following the tour, you will taste five different Michter's expressions before heading up to the bar, where your visit will conclude with a cocktail demonstration and a small cocktail sample.
View all the photos of their trip and tour here.