Damian Lewis as King Henry VIII in Wolf Hall
by Katie Rosseinsky | The Evening Standard |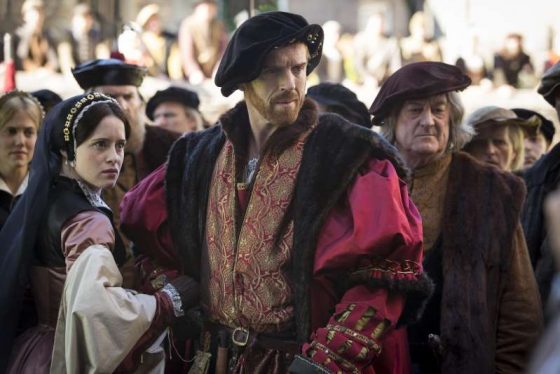 Whatever your thoughts on the royals, there's no denying that Britain's most famous family make good TV.
From Wolf Hall to Victoria to Netflix's The Crown, many of the most talked-about (and most critically acclaimed) series of recent years have all taken inspiration from royal history, be it centuries old or within living memory.
With the third seasons of Victoria and The Crown coming soon (and amid feverish speculation over future casting decisions for the latter show), the industry's fascination with what goes on behind palace doors shows no sign of waning.
As the Jenna Coleman-led Victoria returns to the small screen this weekend, we've ranked some recent royal performances, in ascending order from the middling to the truly unforgettable.
Though Mark Rylance's captivating turn as Thomas Cromwell became the major talking point of the 2015 adaptation of Hilary Mantel's Wolf Hall, he was admirably supported by Lewis as Henry VIII.
Worlds away from Rhys Meyers' incarnation of the divorce-loving King, the actor sought to humanise the larger-than-life monarch. It's since been reported that Lewis is "eager" to return to the role, should Mantel's as-yet-unpublished third installment in the Cromwell trilogy be optioned for TV.
Lewis was nominated for a Best Supporting Actor Emmy for the role, while Claire Foy picked up a TV BAFTA nomination.
Read the rest of the original article at The Evening Standard