Special Collector's Edition Includes Seven Additional Scenes
by Staff | Best Classic Bands | October 29, 2019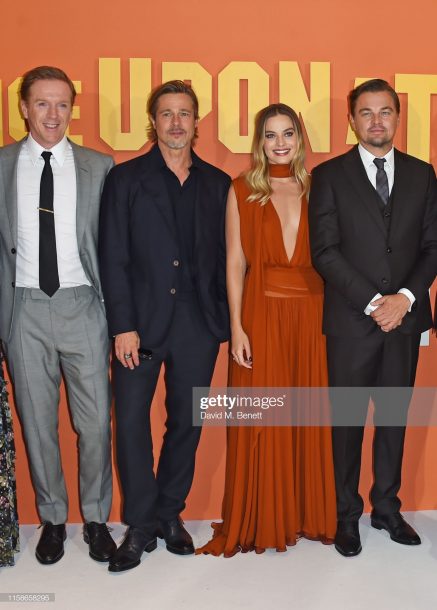 Quentin Tarantino's Once Upon a Time in… Hollywood is getting an elaborate Special Collector's Blu-ray edition with plenty of extra scenes and other goodies. The title, also available on DVD and as a traditional Blu-ray, arrives on Dec. 10 via Sony Pictures Home Entertainment.
Filmmaker Tarantino made his directorial debut with 1992's Reservoir Dogs. Since then, he's been sparing in his releases, which includes such films as Pulp Fiction (1994), the back-to-back Kill Bill movies (2003-04) and Inglorious Basterds (2009).
2019's Once Upon a Time in… Hollywood – starring Tarantino veterans Leonardo DiCaprio and Brad Pitt – is described as a visit to "1969 Los Angeles, where everything is changing, as TV star Rick Dalton (DiCaprio) and his longtime stunt double Cliff Booth (Pitt) make their way around an industry they hardly recognize anymore. The ninth film from the writer-director features multiple storylines in a tribute to the final moments of Hollywood's golden age."
The film is Tarantino's second biggest of his career, with a dynamic $367 million at the worldwide box-office, behind his 2012 picture, Django Unchained ($425 million).
The DVD and other formats are being released on Dec. 10. The 2-disc 4K Ultra HD/Blu-ray Collector's Edition includes seven additional scenes, an all-new, exclusive mini edition of MAD Magazine – inspired by the film – a 45 rpm vinyl record with two of the soundtrack's tunes (complete with a turntable adapter), a collectible vintage poster from the film, and more. Pre-order it here.
Read the rest of the original article at Best Classic Bands