Band of Brothers
by Noel Murray and Scott Tobias  | Vulture | November 25, 2020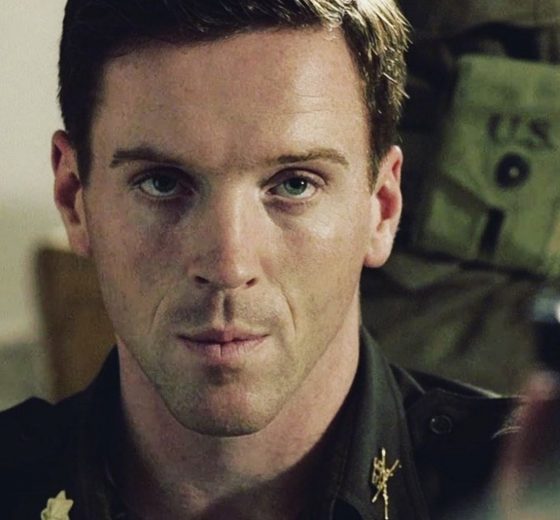 Some of the network's best, most daring work has come in the form of a limited series.
As HBO miniseries started developing in the mid-'80s and early '90s, the "It's Not TV. It's HBO" tagline would not have applied. With a notable exception of Robert Altman and Garry Trudeau's Tanner '88, early efforts like The Far Pavilions and All the Rivers Run — the latter unavailable for us to include — had the scope of a typical two-night network event, with little of the ambition and artistry (and premium-cable pruriency) that would come to define the network. Even some of the more lauded, award-winning benchmarks from the mid-2000s, like the star-packed Richard Russo adaptation Empire Falls or the lavishly appointed historical drama Elizabeth I, hadn't evolved past a more traditional model.
Yet there were occasional signs that HBO was ready to get some separation from other networks, both in terms of production values and complexity of storytelling. There was no other place, for example, that a miniseries like Band of Brothers could exist, given how closely it resembles the sweep and ground-level explicitness of a war film like Saving Private Ryan. The network also started breaking stories out of traditional boxes, so instead of the typical two-night miniseries event or a full series that might wear out its welcome, a series could simply last as long as it needed to. That influence is easy to spot in today's TV landscape, where the limited series has become the preferred method of storytelling for plenty of networks, streaming services, creators, and top-tier actors.
For the most part, HBO miniseries have changed in step with its multi-season shows. (HBO original movies, on the other hand, are still lagging behind.) Prolific showrunners like David Simon have been able to toggle back and forth between formats, with the groundbreaking miniseries The Corner serving as a dry run for The Wire, and full stories like Show Me a Hero, The Plot Against America, and Generation Kill getting told in the space of six or seven episodes. The format has also been kind to the broad historical canvases of Band of Brothers, The Pacific, and John Adams; the intimate, personal storytelling of Mrs. Fletcher and I May Destroy You; and big statements like Watchmen and Angels in America. As usual, the hit-to-miss ratio is high: It doesn't take more than a few bum titles to get to the good stuff here.
36 miniseries ranked:
#11. Band of Brothers (2001)
Originally released right around the time of the 9/11 terrorist attacks, the Tom Hanks/Steven Spielberg–produced World War II miniseries Band of Brothers served as a curious kind of comfort viewing back in 2001: a traditional "men on a mission" battlefield saga featuring an assortment of complicated but ultimately honorable American soldiers. The series didn't ignore the effects of nonstop combat on the hearts, minds, and bodies of these men, some of whom had to deal with PTSD, substance abuse, and a creeping cynicism. But those darker elements — combined with the stellar performances of a top-shelf cast, led by Damian Lewis and Ron Livingston — only enhances the narrative sweep and emotional swells of a story that ranges from basic training to a climactic assault on Hitler's "Eagle's Nest."
View the entire Vulture List here