Two for Damian: Wolf Hall and The Forsyte Saga
by Matthew Gilbert | Boston Globe | January 7, 2021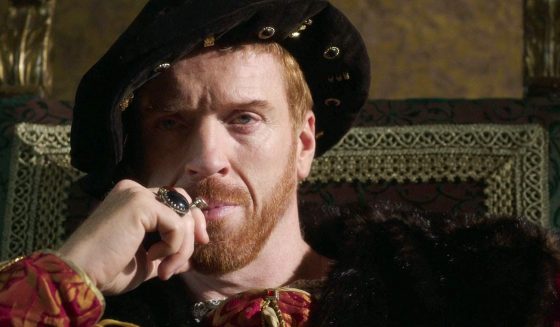 Here are some of my favorite Masterpiece shows, in no particular order. I have restricted the list to those that have aired in the past 25 years, which is why you won't see the well-known classics, including I, Claudius, The Jewel in the Crown, House of Cards, Elizabeth R, or Prime Suspect.
Wolf Hall (2015)
Based on Hilary Mantel's Henry VIII novels, the mesmerizing six-parter takes place from the point of view of the King's most trusted advisor, Thomas Cromwell, played by a quietly sardonic Mark Rylance. This isn't the bodice-ripping, horse-hopping likes of Showtime's The Tudors; it's elegant, downbeat, authentically lit, intensely acted, and clever and relevant when it comes to 16th-century politics. Damian Lewis is Henry, Jonathan Pryce is Cardinal Wolsey, and Claire Foy is Anne Boleyn.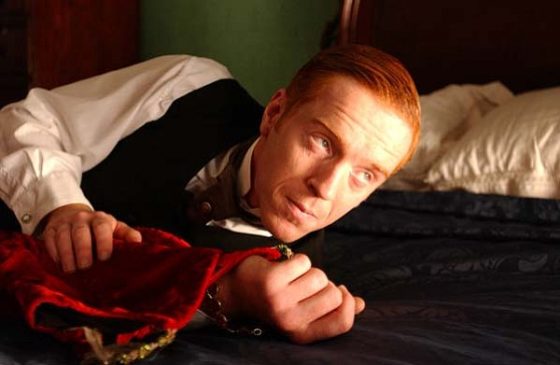 The Forsyte Saga (2002)
This lavish, engrossing adaptation of John Galsworthy's novels is, on the surface, a soap involving a weathly family. But beneath that, it represents some of the deepest moral conflicts of the late Victorian era, including passion versus repression, with cousins Soames (Damian Lewis) and Jolyon (Rupert Graves) at opposite corners of the ring. The interiors and exteriors are lovely, the powerful emotional content less so.
Read the rest of the original article at Boston Globe