PBS Wants Damian Back for Wolf Hall
by Peter White | Deadline | January 8, 2021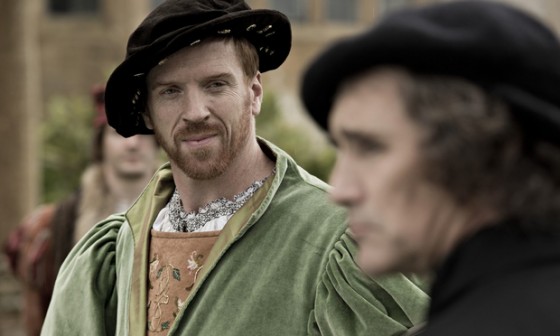 PBS' Masterpiece, which has been home to classic British dramas including Downton Abbey, Upstairs, Downstairs, Prime Suspect and the original House of Cards, turns 50 on January 10.
Susanne Simpson, an exec producer on series including Downton Abbey, took over running Masterpiece in November 2019, replacing Rebecca Eaton. She told Deadline that the success of the regal ITV drama, which ran for six seasons and ending in 2015, was a turning point for British dramas in the U.S. and it has now pivoted to ensure that it still has a pipeline of shows.
However, she is hopeful that PBS would be involved in the sequel to BBC's Wolf Hall. Peter Kosminsky is working on the follow-up to Hilary Mantel's book series, which published The Mirror and the Light last year, and hopeful of getting the original cast such as Damian Lewis back on board.
"Where we're most fortunate is that we've had these long relationships with UK producers, distributors, and with the commissioners, and that people have really entrusted us with their shows over these many years, and we have done our absolute best to make sure that the American audience not only knew about them, but appreciated them for what they had to offer," she said.
"I practically have 2023 locked, and I'm looking for shows for 2024," Simpson added.
Read the rest of the original article at Deadline