100 Best TV Detective Dramas of All Time
by Grant Suneson & Hristina Byrnes | 24/7 Wall St. | November 13, 2021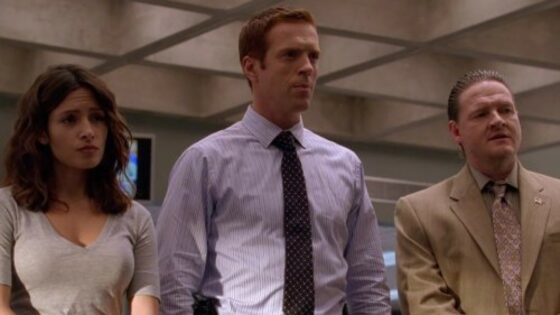 The detective show genre is one of the most popular on television. Audiences love the suspense and intrigue of hard-working detectives doggedly searching for clues to hunt down criminals and bring them to justice.
There have been hundreds of detective shows over the years, some much better than others. Some of these shows ran for well over a decade, while others became cult classics after just a few seasons on the air. To determine the 50 best detective shows in TV history, 24/7 Tempo considered audience reviews from the Internet Movie Database.
The best detective shows have redefined the genre, putting their own spin on what a detective show can be. Some are funny, some are dark and gritty, and some have psychologists, supernatural healers, and even murderers serving in the detective role.
The shows on this list are not just good detective series, many have gone down as some of the most popular and well-reviewed programs in all of television history. These are the 100 best TV detective dramas of all time:
39. Columbo
> IMDb user rating: 8.3/10
> IMDb user votes: 31,814
> Series run: 1971-2003
> Starring: Peter Falk, Mike Lally, John Finnegan, Bruce Kirby
"Columbo" aired for 13 seasons between 1971 and 2003, producing more than 60 episodes. The crime drama centers on LA homicide detective Columbo. He is known for often leaving the room only to return and say, "Just one more thing".
38. Life
> IMDb user rating: 8.3/10
> IMDb user votes: 33,457
> Series run: 2007-2009
> Starring: Damian Lewis, Sarah Shahi, Adam Arkin, Brent Sexton, Donal Logue
Running for only two seasons, the crime drama follows a police detective who — now very rich because of a settlement after serving 12 years in prison for a crime he didn't commit — returns to the police force.
See the full top 100 list and read the rest of the original article at 24/7 Wall St.