"Be yourself. Comparisons are odious. To thine own self be true."
by Gingersnap | damian-lewis.com | November 24, 2021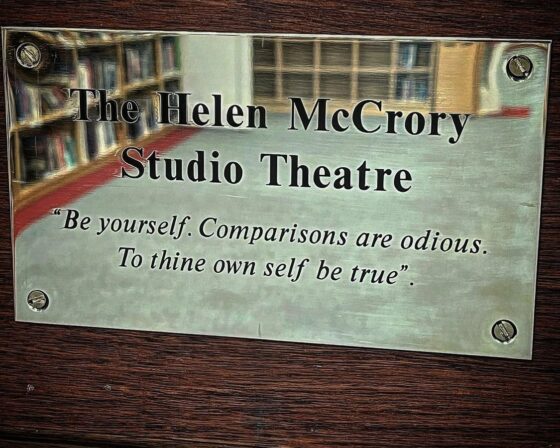 Photo: Debbi Clark – Sir HvH Arts Instagram
Damian Lewis, patron of Sir HvH Arts Foundation was in attendance for the official opening of The Helen McCrory Studio Theatre at Francis Holland School Regent's Park (FHS). The grand opening of the Art, Drama and Music studios was held on Tuesday November 23, 2021 from 5:30 pm – 8:00 pm. The drama studio theatre is in honor of the late Sir HvH Arts Foundation patron Helen McCrory, who made an invaluable contribution to Drama at FHS.
Guests were given guided group tours of the new facilities where FHS students showcased the high caliber of work they produce during their art, drama and music lessons. In The Helen McCrory Studio Theatre, students performed costume rehearsals for the upcoming performance of Jane Eyre at the Steiner Theatre. Helen devoted much time and passion to HvH Arts, with Francis Holland School Regent's Park being one of the foundation's main sponsors over the years.
For more information about the foundation, visit Sir HvH Arts website here.