Dream Horse
by Liam Gaughan | Slash Film | December 6, 2021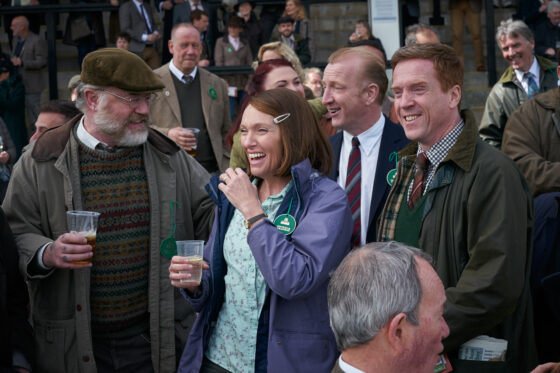 2021 was certainly an unpredictable year for comedy films. Not only were film productions and releases affected by the COVID-19 crisis, but for many, it's hard to laugh in the face of an ongoing pandemic.
As such, the comedy films of 2021 were an interesting batch that covered many different genres. Some of the biggest hits of the year were action-comedies that seamlessly combined thrills and laughs; while films like "Red Notice," "The Suicide Squad," and "Nobody" have more serious elements, there's certainly a large amount of comedy in both. After a challenging year, audiences enjoyed these humorous crowd pleasers.
In addition, the prominence of streaming services and simultaneous distribution strategies has allowed many smaller and independent films to gain a larger audience. Between Netflix, Amazon Prime Video, Hulu, HBO Max, Disney+, Peacock, Paramount+, and Shudder, film fans have more freedom than ever to explore a wide range of comedic films. It's been particularly interesting to see how indie artists have responded to the pandemic with innovative projects, and many of 2021's comedy films are expected to be major awards contenders.
11. Dream Horse
"Dream Horse" pays homage to the inspirational true story of Dream Alliance, a horse who raced in the Welsh Grand National. The film centers on the eclectic characters who bred and raised the horse, betting their entire future on his success. The story hits some formulaic notes, but that isn't distracting, as the film has a heartwarming and quirky sense of humor thanks to the great chemistry between its ensemble.
Bartender Jan Vokes (Toni Collette) begins raising an infant horse, deciding she will make him a champion. Her husband, Brian (Owen Teale), has long been disengaged from life, but discovers a new passion for adventure once they set out to win a major competition. Along the way, they bring their small community together and christen the animal Dream Alliance, while the former serial gambler Howard Davies (Damian Lewis) helps them scout out racing opportunities. The film ends on a heartfelt note that includes footage of the real subjects.
Read the rest of the original article at Slash Film