Richest Characters on Billions
by Jake Dee | ScreenRant | December 10, 2021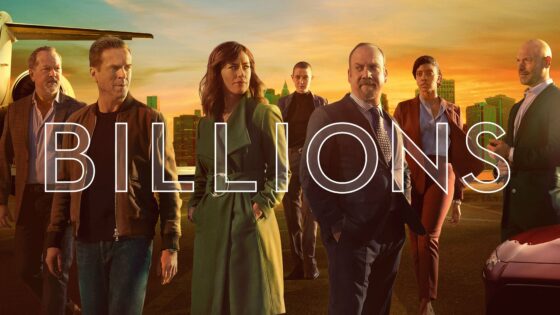 From Bobby and Lara Axelrod to Wags, Wendy, Chuck Sr, Grigor, and more, find out who the richest characters are on Showtime's hit drama Billions. Season 6 of Showtime's hit financial drama is poised for a January 23, 2022 release date. Loosely based on real-life people who successfully navigate Wall Street and the sector of high finance, the show provides glimpses into the cutthroat competition among hedge fund managers, U.S. lawyers, and the lavish lifestyles of the ultra-wealthy one-percenters who run America.
With over a month until titans clash heads once again, now is a good time to take stock of the wealthiest characters' bank accounts and see how they stack up with one another. While it's impossible to know their exact net worth, drips and drabs of info provide accurate estimations throughout the series. Here is the top 10:
#10
Wendy Rhoades – $20 Million
While her loyalties are torn between her boss Axe and her husband Chuck (Paul Giamatti), two bitter rivals, the relationship dynamic has not prevented Wendy Rhoades (Maggie Siff) from doing well for herself. As a performance coach who trains Axe Capital employees how to handle huge monetary swings, Wendy is said to be worth roughly $20 million.
Part of this figure comes from her annual salary working for the prestigious Axe Capital hedge fund, and another huge portion comes from the bonus she received from Axe following the Ice Juice endeavor. Initially awarded a $5 million bonus, Bobby doubled the amount to $10 million. When she asked for a 2% stake in the company, Axe declined and countered with 1% if and when they sell.
#9
Dollar Bill – $30 Million
Dollar Bill Stearns (Kelly AuCoin) is one of Axe Capital's best earners, yet lives such a frugal lifestyle that it's hard to pin down his exact net worth. Thankfully, it's mentioned in passing during one episode that Dollar Bill is worth roughly $30 million.
With two separate families to support, Bill hasn't the same financial luxury as some of the other characters. His low-key demeanor betrays a much more modest financial status, but in one episode it is revealed that he owns a dry cleaning business that launders money. He even stashes large sums of cash for emergencies, something he encourages Taylor to do.
#8
Jock Jeffcoat – $200 Million
As the long-running United States Attorney General and a constant thorn in the side of Chuck Jr. during seasons 3 and 4, Waylon "Jock" Jeffcoat (Clancy Brown) has amassed quite a bit of wealth in his day. Jock wields tremendous power and influence over Wall Street and uses his vast intellect to make obscene amounts of money.
Making nearly a quarter-million dollars a year for his salary as US AG alone, Jock's wily investments have led to a net worth somewhere around $200 million, which is the figure stated by the reporter Chuck secretly meets with. Hopefully, he returns to give Chuck even more hell in season 6.
#7
Wags – $200+ Million
As Bobby's second in command at Axe Capital, the eminently quotable Mike "Wags" Wagner (David Costabile) has a personal stake in the company that has earned him roughly $200 million during his lifetime. Despite losing $15 million in the Lehman investment and living a lavish lifestyle full of cocaine and hard-partying, Wags earned a $9 million bonus from Axe during year-end.
Other indicators supporting Wags' wealth include the time he casually donated $500,000 in season 1, which did not make a difference in his bank account. Moreover, if Axe has been managing Wags' money since September 11, 2001, then he's still doing extremely well.
#6
Chuck Rhoades Sr. – $200 Million
Chuck Rhoades Sr. (Jeffrey DeMunn) is an old-money realtor and New York investor who is seen to own multiple upscale residences on the show. At one point, he bestows his son Chuck Jr. with a $27 million trust fund, indicating that he has money to throw around in spades. Unfortunately, Chuck Jr. squandered the fund on the Ice Juice investment and nearly went bankrupt.
As for Chuck Sr.'s pricey real estate holdings, long-held status on Wall Street where he made savvy investments his entire life, a $200 million valuation is more than reasonable.
#5
Black Jack Foley – $500 Million-$1 Billion
While it's impossible to know his exact net worth, details in the show infer that Black Jack Foley (David Strathairn), aka the Kingmaker, is the sixth generation of his extremely wealthy family and owns a privately held company.
Between his old-money background and immense influence in New York's political scene where kickbacks and bribes are a dime a dozen, Black Jack Foley is worth somewhere between half a million and a billion dollars. Foley uses his monetary resources to back political leaders like Sweeney and prevent players like Chuck Jr. from attaining such positions of power.
#4
Oscar Langstraat – $1 Billion
Thought to be a composite of real-life investors Peter Thiel and Stewart Butterfield, Oscar Langstraat (Mike Birbiglia) is a billionaire venture capitalist from Silicon Valley who yanks his funds from Axe Capital in season 5. He does so in retaliation of Taylor, his new love interest, who returned to Axe against his wishes.
Considering Oscar's real-life counterparts, a billion-dollar valuation for Langstraat is actually on the conservative side. As an angel investor who turns small companies into behemoth corporations, Oscar's immense wealth could play a key factor in season 6.
#3
Lara Axelrod – $5 Billion
Thanks to the absence of a prenuptial agreement with her husband Bobby Axelrod, Lara (Malin Akerman) was awarded half of his money as part of their divorce settlement. Since Bobby is known to be based on American businessman Steven Cohen, who is said to be worth roughly $11 billion, that puts Lara's settlement score at $5.5 billion give or take.
That kind of money would change anybody's life, but in Lara's case, she leaves behind a lower-class upbringing and career as a nurse to live an ultra-decadent lifestyle of extreme wealth. Lara's major character arc is part of what makes her one of the best characters on Billions.
#2
Bobby Axelrod – $5 Billion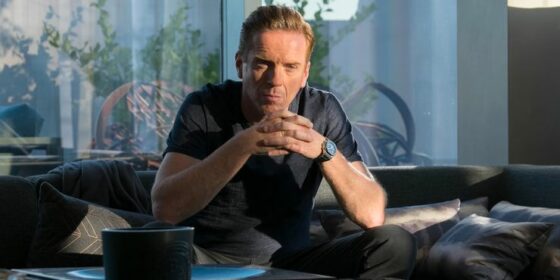 If it weren't for Bobby's unfathomably expensive divorce, he would be twice as rich as he already is. Still, with an estimated $5 billion in holdings across all assets, Bobby is wealthy beyond belief. Great measures have been taken by the writers to equate Bobby's life with that of Steven Cohen, a prominent New York hedge fund manager and owner of the New York Mets. Cohen also got divorced in 1990.
As the smartest character on the show and CEO of the mega-successful Axe Capital hedge fund, Bobby lives, breathes, and sleeps money. He lives a luxurious lifestyle of expensive taste, including the purchase of several Picasso and Van Gogh paintings in season 4 and 5.
Who's number 1? Find out at reading the rest of the original article at ScreenRant