The Final Season
by Sho_Billions | YouTube | June 27, 2023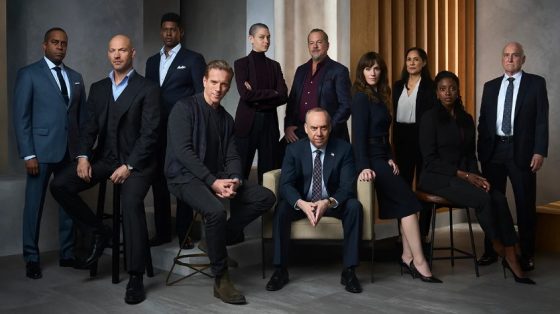 Today Showtime/Paramount released the official trailer for Billions season 7! The season synopsis is as follows: Alliances are turned on their heads. Old wounds are weaponized. Loyalties are tested. Betrayal takes on epic proportions. Enemies become wary friends. And Bobby Axelrod returns, as the stakes grow from Wall Street to the world.
"America, the land of the free, opportunity and self-determination, but you can't escape your enemies — 'cause I'm back now, and I'm wide awake." – Bobby Axelrod
He's back, baby! And he has an axe to grind. Billions season 7 premieres August 11, 2023 on the streaming platform Paramount+ with Showtime before making its on-air debut Sunday, August 13 at 8 p.m. ET/PT on Showtime. View first look photos in our Gallery.
Source: YouTube