Billions and Homeland
by Scott Beggs| UPROXX | April 7. 2023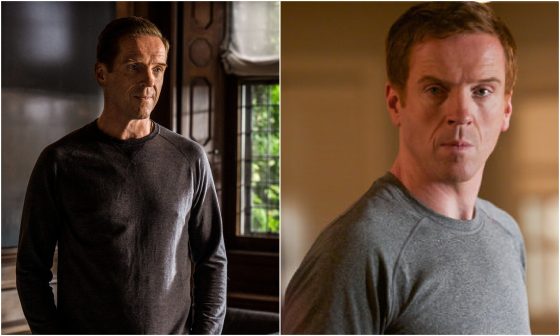 Streaming is a hopscotch game of services where the show you love will probably jump off the platform you pay for before you get a chance to finish it. Such is the horror of modernity. On the bright side, it also means that combining the right streaming services can act like a cheat code for gaining access to a bunch of cool, diverse series.
One of those cheat codes is getting Paramount+ with the Showtime add-on, ensuring you get prestige programming alongside network TV faves. Here are the 25 best shows you can watch when you combine Paramount+ with Showtime, and Damian Lewis stars in two of them:
20. Homeland
Year: 2011-2020
Cast: Claire Danes, Damian Lewis, Morena Baccarin, David Harewood, Diego Klattenhoff, Jamey Sheridan, and Mandy Patinkin
Genre: Spy Thriller, Political Thriller
Rating: TV-MA
Runtime: Season 1-8: 96 episodes
Created By: Howard Gordon, Alex Gansa
More than any other espionage thriller, Homeland captured the zeitgeist of the Iraq War era, showcasing both the bravery of individual agents as well as recklessness and questionable moral allegiances. As far as single seasons go, the first is one of the best in television history, pitting the potentially paranoid CIA agent Carrie Mathison against the war hero Marine Sergeant Nicholas Brody who may or may not be part of a terrorist plot that threatens the highest levels of government. It was a weekly dose of sweaty palms that is now bingeable in case you need to keep your heart rate elevated for hours on end.
Watch it on Paramount Plus here
1. Billions
Year: 2016-present
Cast: Paul Giamatti, Damian Lewis, Maggie Siff, David Costabile, Condola Rashad, Asia Kate Dillon, Kelly AuCoin, and Corey Stoll
Genre: Drama
Rating: TV-MA
Runtime: Season 1-6: 72 episodes
Created By: Brian Koppelman, David Levien, Andrew Ross Sorkin
What whip smart series about prosecuting the super rich for fraud just got a new injection of relevance? This one! Koppelman, Levien, and Sorkin's show was offering a hip jab against the uber-wealthy, treading that balance beam that allows us to salivate in envy at the lifestyle while deeply, deeply wishing they would get taken down. Based on several real-life fraud cases, the inciting storyline focuses on U.S. Attorney Chuck Rhoades' attempt to nail charming hedge fund bro Bobby Axelrod for doing a bunch of illegal stuff in order to make and secure his billions. Unsurprisingly, the minds behind Ocean's 13 and Rounders inject an incredible sense of cool alongside the twisting back stabs and reversals of massive fortune. Watch it for the clever drama, but be sure to take notes on some hot restaurants to check out for your next NYC visit.
Watch it on Paramount Plus here
Read the rest of the original article at UPROXX