Does Wendy Need a Therapist?
by Sho_Billions | YouTube | August 23, 2023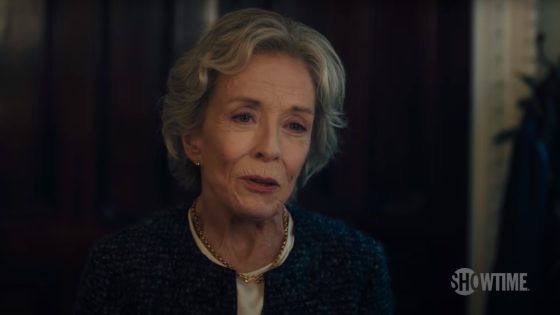 In upcoming episode 3 "Winston Dick Energy," Wendy meets with Dr. Eleanor Mayer (Holland Taylor), a highly acclaimed psychiatrist known for her modern Freudian approach and a therapist that many Prince Cap employees have been using. Taylor will star as Dr. Eleanor Mayer in a recurring role, per The Wrap. In this clip, she confronts Maggie Siff's own highly motivated psychiatrist/performance coach character, Wendy.
"It is no secret that you are extraordinary, Wendy. But I think you can be even better," Dr. Mayer says in the clip. "I would like to help you with that."

"Thank you, but I'm not in the market for a performance coach," Wendy fires back.

"I was suggesting therapy. Isn't that why you're here?" Dr. Mayer asks.
Continue reading Billions Offers First Look at Holland Taylor in Its Final Season (Exclusive Video)