He's Back, Baby!
by Gingersnap | damian-lewis.com | November 7, 2022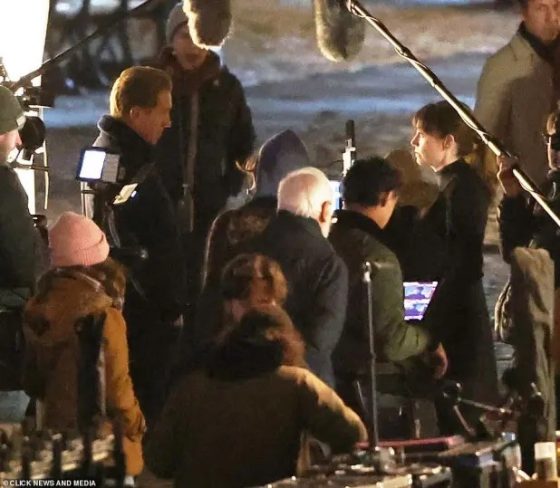 We suspected Damian could possibly be shooting a scene or two for Billions when pictures surfaced after his Halloween weekend trip to Nashville and New Orleans showing him sporting what we felt was a "Bobby Axelrod" haircut and guess we were right!
Outlets are reporting Damian was pictured reprising his role as Bobby Axelrod in Billions this past Friday evening filming outdoors at the Tower of London, a year after announcing his exit from the series. Reports say he was seen chatting with crew members and former colleagues as he filmed including, Paul Giamatti (Chuck Rhoades), Maggie Siff (Wendy Rhoades) and David Costabile (Wags). Yet no photos of Giamatti were captured.