Oscar International UK Tour: Education With a Kick
by Gingersnap | damian-lewis.com | May 19, 2022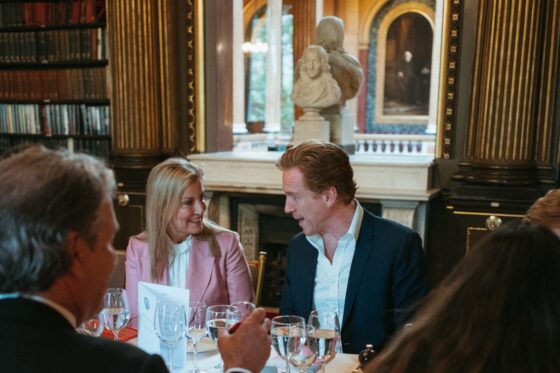 In May, 2022 Damian attended a luncheon hosted by the Oscar Foundation to celebrate Oscar's work in low income communities in India. Royal Patron HRH Sophie, The Countess of Wessex also attended the event, which took place to thank those who supported the Foundation, and also to share plans how to reach out to more children in 2022/2023. The combination of football and charity is totally Damian's turf!
The Foundation is education with a kick, a non-profit organization that uses football to instill the value of education in children and youth from low-income communities of India. The Foundation is headquartered in Mumbai and has reached out to children in Mumbai, Delhi, Karnataka, Andhra Pradesh and Jharkhand. Others in attendance were Nathaniel Parker, Ashok Shankar Rathod and Lucinda Sowerbutts.
To view more photos of the event, please visit our Gallery here.
For more information about The Oscar Foundation, visit their website here.