Stream Friends & Crocodiles in June, 2022
by Or Goren | Core Busters | May 24, 2022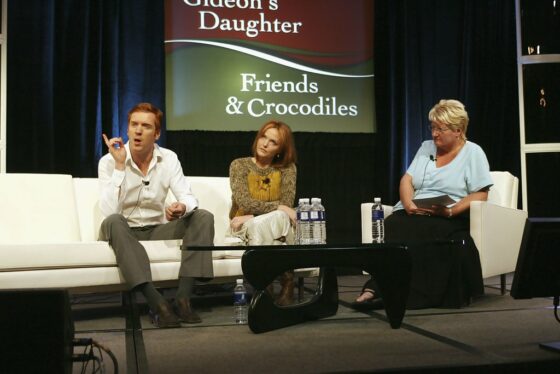 Summer is almost here, and BritBox is getting ready with a long list of classic British films and an original documentary that chronicles British cinema, along with new and classic TV shows such as Bafta-winner Time, Call The Midwife Series 10, and more.
And to truly celebrate the summer, BritBox is adding several festival and music titles, such as Elton John: Uncensored, Duran Duran: There's Something You Should Know and more.
BritBox UK (it's not the American version) is a streaming subscription service owned by ITV. It curates British TV programmes and classic films from ITV, BBC, Channel 5 and Channel 4.
The subscription costs £5.99/month or £59.99/year, and you can usually get a free trial. You can either subscribe directly via the BritBox website, or as an Amazon Prime Video channel (which will then make it available on every device with a Prime Video app – including Sky Q / Sky Glass). It's worth noting that big changes are coming to BritBox UK later this year, with it moving over to ITV's new streaming service, ITVX.
As always, some content may be added later in the month, but these are the highlights for the month of June 2022:
Friends and Crocodiles (2006)
Film description: Tracing the changing relationship of maverick entrepreneur and millionaire Paul Reynolds and his assistant Lizzie Thomas over a period of 20 years from the beginnings of the Thatcher era to the bursting of the dot-com bubble.
Starring Damian Lewis, Robert Lindsay, Eddie Marsan and Jodhi May.
Read the rest of the original article at Cord Busters