Honored: A Gong for FeedNHS
by Gingersnap | damian-lewis.com | May 28, 2022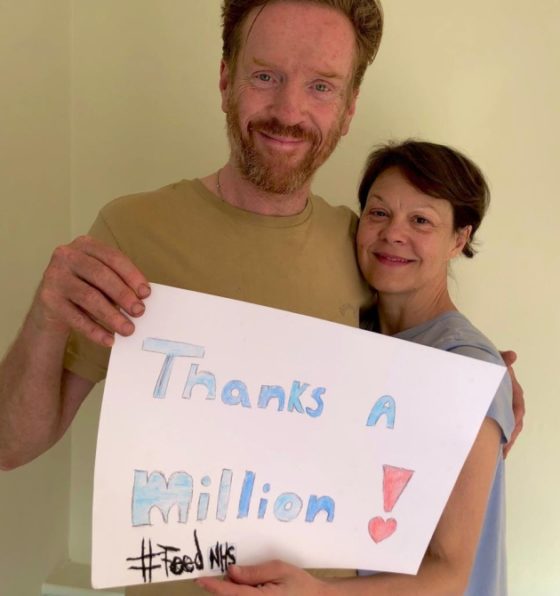 Damian is set to receive a gong in the Queen's Birthday Honours this week for his NHS charity work, and will be honored with Commander of the Most Excellent Order of the British Empire (CBE). He has quietly carried out philanthropic work for several charities over many years, some of it with Helen. Last year he and Helen helped raise £1.5 million to feed NSH staff during the CoVid-19 pandemic, which allowed 40,000 meals a day to be served to 100 hospitals.
The Sun quoted a friend stating, "This is richly deserved for all the work Damian has done for so many people with so much done with little or no public fanfare."
The Royal recognition comes after Damian was awarded an OBE by The Duke of Cambridge Prince William at Buckingham Palace in 2014 for contributions to drama. He is an ambassador for a number of organizations, including youth charities Sir HvH Arts Foundation and The Prince's Trust.
The Most Excellent Order of the British Empire award (MBE, OBE, CBE) is a British order of chivalry, rewarding contributions to the arts and sciences, work with charitable and welfare organizations, and public service outside the Civil Service. The Queen's Birthday Honours 2022 will be printed in a special Gazette supplement in June 2022.
Publication Articles:
Evening Standard
Metro
Birmingham Live
Daily Mail
The Sun U.S.
Inside Express