The Real 'Top Gun' Remake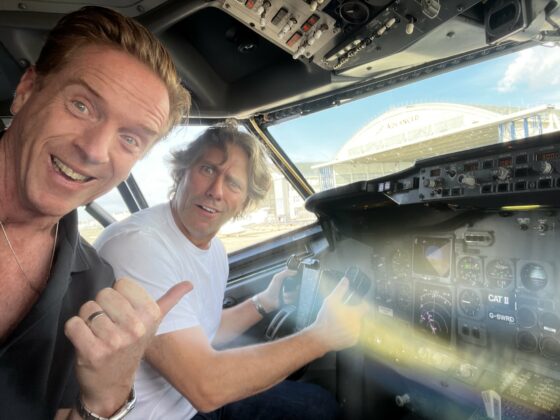 As any staunch fan would do, Damian attended the UEFA Champions League Final at the Stade de France in Saint-Denis, France on May 28, 2022 to see his beloved Liverpool Football Club play.  It was a punch in the gut for Liverpool in another heartbreaking finish to the season as Real Madrid's second-half goal was enough to inflict a 1-0 defeat in the Champions League Final. It was the third time the two teams have met in the European Cup Final, but that's not the full story.
Turns out Damian managed to get a seat on a club charter flight back from Paris only to find comedian, actor (Doctor Who) and former footballer John Bishop as a fellow passenger. Day two and more than six hours later, they have not moved from the tarmac and no amount of ham and cheese baguettes will satiate the hunger for home. Where is a working Tardis when you need one?
At this point, you can only turn this fiasco into comic relief as the two try and reach air traffic control from the cockpit. We hear they are going to pitch a new project to their agents as soon as they land – On Tarmac: A Sitcom.
View the rest of the hilarious photos in our Gallery here.