Spend the Summer at Serpentine
by Gingersnap | damian-lewis.com | July 1, 2022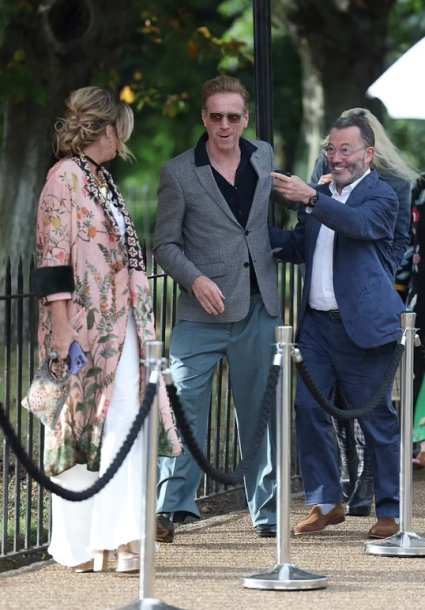 Damian caught up with friends at The Serpentine Gallery summer party in London on Thursday, June 30, 2022.
This exclusive annual event is a chic affair set in the grounds of the Serpentine Art Gallery in Kensington Gardens. Pop stars, fashionistas, art aficionados, royalty and some of London's elite all party the night away amongst some of the most incredible art installations. The party is to celebrate the Serpentine Pavillion which is designed by a different artist each year.
This summer, Serpentine presented an exciting programme of events staged around Black Chapel, the 21st Serpentine Pavilion designed by Theaster Gates, and Serpentine's exhibitions Dominique Gonzalez-Foerster: Alienarium 5 (on until 4 September at Serpentine South) and Back to Earth, a new exhibition and live programme responding to the climate emergency (on from 22 June – 18 September at Serpentine North).
Highlights include a sound installation from Brian Eno, a performance from two-time GRAMMY award-winning singer Corinne Bailey-Rae, the London premiere of renowned climate opera Sun & Sea, the return of Park Nights, and Queer Earth and Liquid Matters, a two-day event investigating the climate crisis through the lens of transformation.
To view more photos of the event, please visit our Gallery here
For more information, visit Serpentine Galleries here