Best of British
by James Murray | Daily Express | August 11, 2022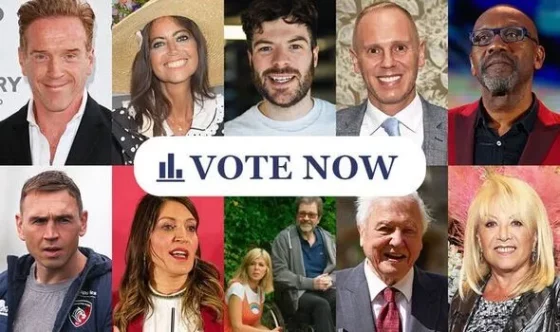 We invite you to vote for the Daily Express Celebrity Hero of 2022, one of the Amplifon Awards for Brave Britons. From a shortlist of ten, you can select the famous person from the worlds of show businesses, sport and politics who you believe has demonstrated "Best of British" qualities in the last 12 months to either triumph over adversity or help others in a truly significant way. The top four and winner will be announced at a ceremony hosted by Radio 2 Breakfast Show presenter Rachel Burden and Falklands War hero Simon Weston on Tuesday, October 11, 2022. Vote here now.
The ten finalists are:
DAMIAN LEWIS
Homeland star Damian Lewis and his late wife Helen McCrory raised more than £1.2million to feed NHS staff during the pandemic while she was ill.
During coronavirus lockdowns Damian, 51, and Helen supported University College London Hospital's charity Feed NHS – which Damian co-founded – as a fundraiser to give food from high street restaurants to NHS staff. Working with the restaurant chain Leon and others, they helped provide daily healthy meals for frontline NHS workers.
Helen, who starred in Peaky Blinders and the Harry Potter films, died of breast cancer in April last year aged 52. Father-of-two Damian is also patron of the charity HvH Arts which is dedicated to supporting talented youngsters without access to resources, training or support to fulfill their dream.
He launched the charity's 'McCrory Award' as part of his wife's legacy and presented it to three young HvH Arts Foundation members.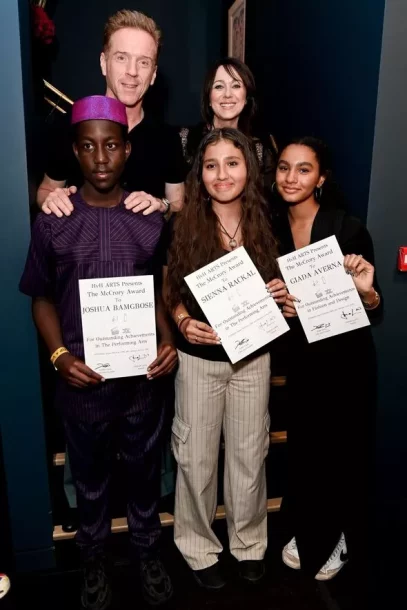 Read the rest of the original article at Daily Express here.