Ringside: Boxing For The Mind, Body and Soul
by Gingersnap | damian-lewis.com | September 16, 2022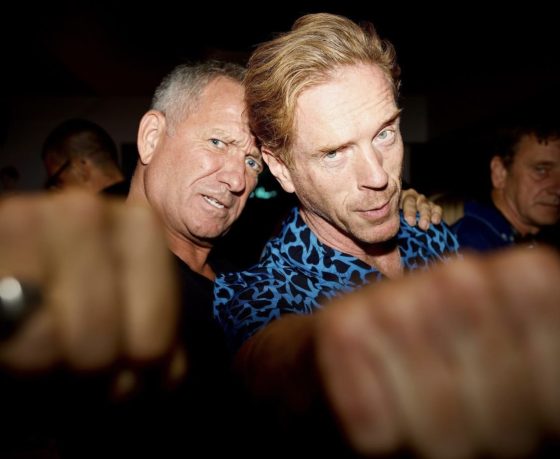 Damian attended Head Guard's "weigh-in and charity auction" on Wednesday, September 14, 2022 at London's Groucho Club in the Gennaro Room. Head Guard is a non-profit organization with a mission to empower women and children who have experienced trauma in the form of sexual assault, trafficking, domestic violence, war or life-altering abuse. The charity piloted the program in Iraq in 2019 at a refugee camp so that young women and their boxing sisters would be self-sufficient once they left. A small local charity in Iraq called The Lotus Flower then paid the women to coach as they recognized the huge benefits it had on the mental health of the women within the camp.
Although the auction is closed, you can view the catalogue here. The evening's weigh-in was a precursor for the charity's next mission, a boxing match fundraiser and fight night with Damon 'The Showman' Bryant (trained by Cathy 'The Bitch' Brown) to be held October 21, 2022 at 7:00 p.m. at the indoor arena and leisure complex York Hall in Bethnal Green to help more young women in Nepal, along with the Sustainable Foundation.
The Boxology concept is designed to give extensive knowledge to any coach who wants to use boxing as a form of training, so that they can then teach optimum boxing techniques in a safe manner to others.
For more information, visit their Instagram page or website
Donate directly through PayPal here
View more photos in our Gallery here