Raindance Jury 2022
by Gingersnap | damian-lewis.com | September 21, 2022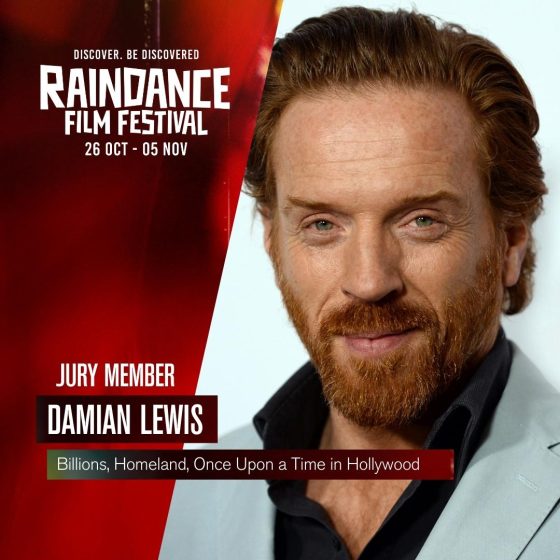 This year is the 30th anniversary of the Raindance Film Festival, UK's leading indie film festival, and guess who is honored to be part of the 27-person Jury? Yours truly, Mr. Damian Lewis. You can watch the nominations and jury announcement from the Programme Launch here –  Damian is mentioned beginning at the 38:08 mark. The festival runs from October 26 – November 5, 2022 in London cinemas and online throughout the UK. View the schedule here. Industry and the public attend cutting-edge panels, talks and workshops. Raindance showcases the boldest, freshest content from British and international filmmakers. Founded in 1992, the festival is dedicated to fostering and promoting independent film around the world, as well as offering film training courses and Raindance higher education. In addition, Raindance is a qualifying festival for Oscars, BAFTA and BIFA.
The festival gives awards across these categories: Best Music Video, Best Animated Short, Best Documentary Short, Best UK Short, Best Short of the Festival, Discovery Award, Best Documentary Feature, Best Performance, Best Cinematography, Best Screenplay, Best Director, Best UK Feature and Best International Feature.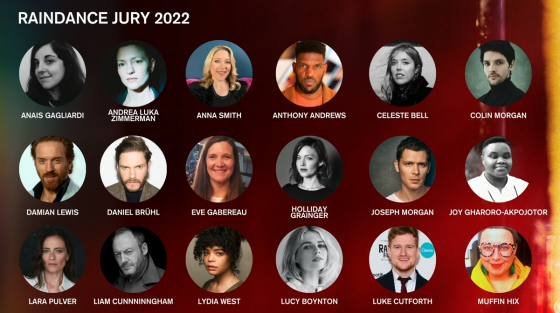 The festival will open with the international premiere of Joachim Back's Canadian feature Corner Office, an absurdist comedy starring Jon Hamm about a corporate drone who discovers a secret room. The festival will close with Austin Bragg and Meredith Bragg's Pinball – The Man Who Saved The Game, starring West Side Story's Mike Faist as Roger Sharpe, the young journalist who helped overturn New York City's 35-year ban on pinball machines in 1976.
Venues include Curzon Soho, Genesis Cinema, Rio Cinema and The Garden Cinema. The film program will be available throughout the UK via new streaming partner Bohemia Euphoria.
For more information or to book your tickets, visit the Raindance link below.
Primary Source: Raindance.org
Secondary Source: ScreenDaily