Beloved Author
by Gingersnap | damian-lewis.com | September 23, 2022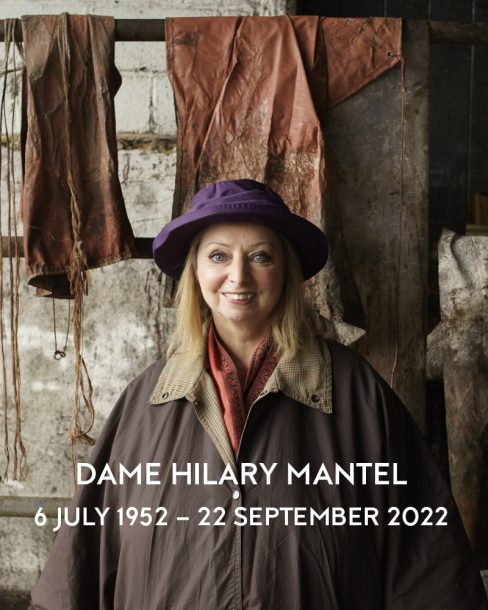 We join readers around the world in mourning the loss of Author, Dame Hilary Mantel. We are grateful for her magnificent body of work and the award-winning historical fiction novels including, but not limited to, Wolf Hall, Bring Up the Bodies and The Mirror and the Light. Without her words, her vision, Damian's portrayal of Henry VIII would not be a critical hit as the regal King.
Damian shared this tribute:
The genius of @hilarymantel was to curl her fingers around the door and tip toe through the darkened corridors of the palaces and houses of Tudor England imagining the intimate moments. Her vision of Henry VIII was perfect and my privilege to play him.

— Damian Lewis (@lewis_damian) September 24, 2022
Watch this May, 2015 video of Damian talking to Gold Derby editor Chris Beachum about his role in the PBS "Masterpiece" limited series Wolf Hall.
Recently Mark Rylance had confirmed his reprisal as Thomas Cromwell in the television adaptation of The Mirror and the Light, with Peter Kosminsky returning to direct. And just last year Hilary shared she was hopeful for Damian and Mark to return to their Wolf Hall roles in this latest installment.
We are deeply saddened Hilary will not be here to relish in that venture, should it come to fruition.