On the Trading Floor for Cure EB and HvH Arts Foundation
by Gingersnap | damian-lewis.com | September 29, 2022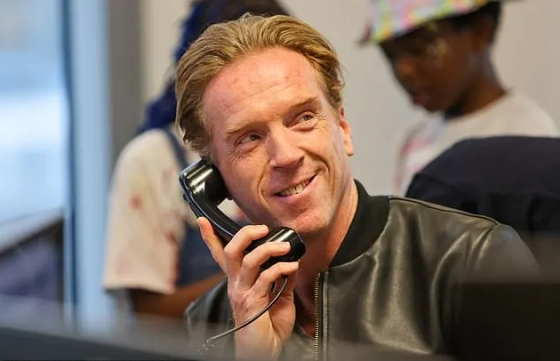 Damian makes trading look easy as he participates in the 18th annual BGC Charity Day 2022 on Thursday, September 29, 2022 at Canary Wharf located at One Churchill Place in London, England for CureEB and the Sir Hubert von Herkomer Arts Foundation. He was among other celebrities helping raise money for various charities for the 21st anniversary of 9/11. The annual Charity Day supports BGC Partners and it's affiliated companies Cantor Fitzgerald and GFI Group and all profits made on trades today will go to hundreds of charities across the globe. In addition to BGC's offices in London, Charity Day 2022 took place across the firm's international offices including, New York, London, Paris, Singapore, Hong Kong, Sao Paulo and Sydney.
To view more photos of the event, please visit our Gallery here. We will add more photos as they come in so please check back! More about the charities: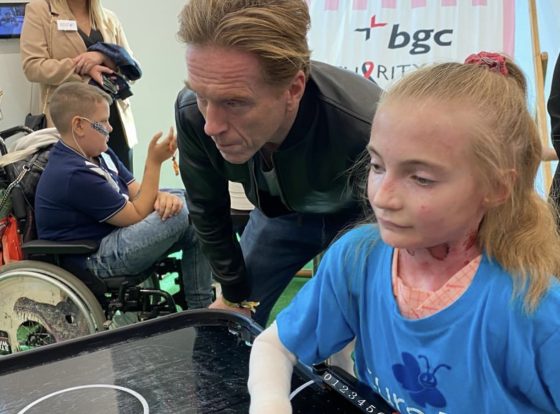 Damian is a Patron of Cure EB, which supports those affected by epidermolysis bullosa, a severe genetic skin condition that leads to blistering and skin loss at the slightest friction. Children with the condition are often referred to as 'Butterfly Children' as their skin is said to be as fragile as a butterfly's wings.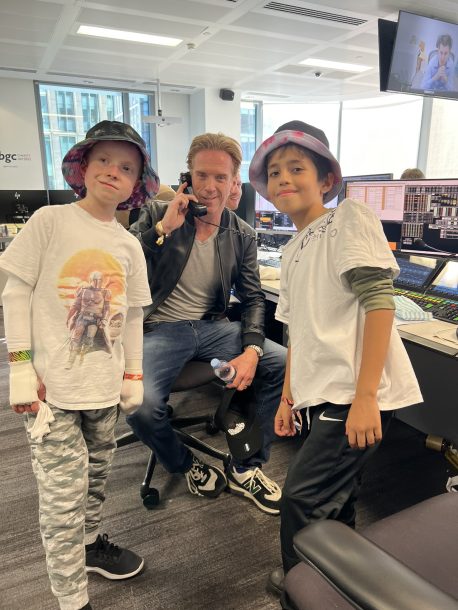 Damian is also a Patron of HvH Arts Foundation, a foundation near and dear to Helen McCrory's heart and is dedicated to ensuring every child is given a chance to connect with and express their inner artist in a time when funding for the arts are squeezed out of the mainstream curriculum.
Since its inception, Charity Day has raised approximately $192 million globally. Each anniversary is a poignant occasion for Cantor Fitzgerald and GFI Group. Charity Day is their way of turning a tragic day into one that is positive and uplifting by helping others.
For more information, please visit BGC Partners or Cantor Fitzgerald