ITVX's Adaptation of Ben Macintyre's Bestseller Invents Female Officer
by Anita Singh | The Telegraph | November 29, 2022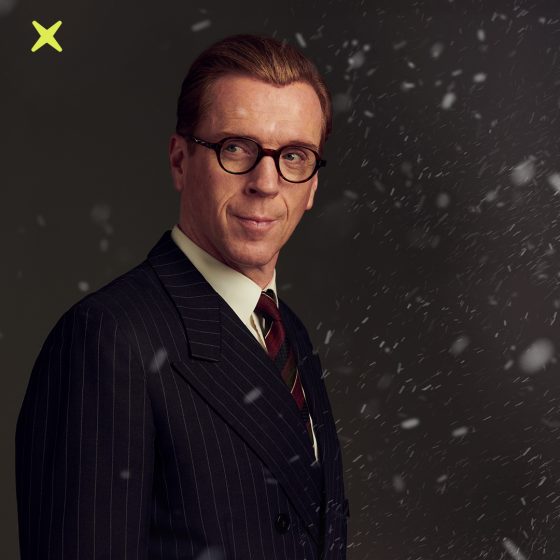 Kim Philby's career as a double agent was a betrayal not just of his country, but of the old boys' network at MI6.
A new television drama about his treachery aims to inject some gender balance by inventing a female character who exposes the British intelligence services as a world of entitled, public school "dinosaurs".
The drama, A Spy Among Friends, is an adaptation of Ben Macintyre's bestselling book about the friendship between Philby and Nicholas Elliott, a fellow agent.
Damian Lewis plays Elliott, who has been blind to Philby's betrayal. He gradually learns the truth through his dealing with Lily Taylor (Anna Maxwell Martin), a working class MI5 officer called in to investigate.
The drama, co-starring Guy Pearce as Philby, launches on December 8 on ITVX, the streaming service which is replacing the old ITV Hub.
The creation of Lily Taylor follows a trend for inserting fictional female characters into stories that, in their original form, had no place for women.
"This character enabled us to tell a particular story," said Lewis. "About a generation of white, upper class dinosaurs, who'd been responsible for two world wars, failed intelligence missions, and had curated and nurtured our most famous double agent. The redemptive thing for Elliott is that he has the foresight and humanity to recognize in this young, female MI5 officer that here might be a way forward. He sees in her something rather brilliant – he sees the future."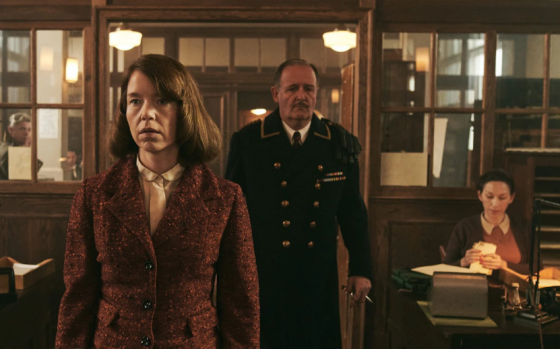 Lewis, an Old Etonian, said he initially saw Elliott as "a blundering, upper class twit" but realized that he was blinded by his adoration of Philby and by "the code of people who are members of the same clubs, went to the same schools, wear the same ties".
"If Elliott had cared to look a bit closer I think he might have seen something."
Lewis added: "It's very interesting how people from that background and those kinds of schools have been politically very prominent in just the last 10 years suddenly, again. And it's sort of been a bit of a mess. So I would say these things remain relevant."
Maxwell Martin said that her character was "a brilliant device" through which to judge Elliott's actions, and it is "irrelevant whether she existed or not".
"She's the antithesis of the world she finds herself in, the world that Elliott and Philby are in, which is toffs," said Maxwell Martin.
"We still have an elitist society, but my God, it was really elitist then and you look at people like Philby and Elliott – they don't relate to normal people in the normal world. We still live in that society."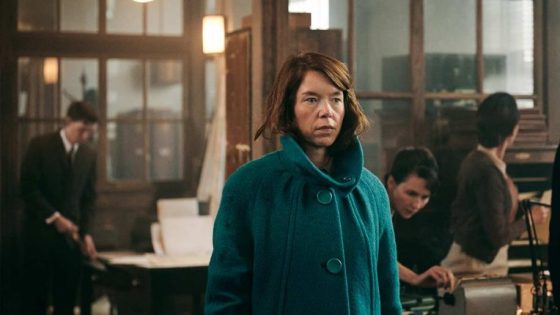 A Spy Among Friends begins with Elliott travelling to Beirut to confront Philby and bring him home, before the latter's defection to Moscow.
The show's screenwriter, Alex Cary, said he had used artistic license because in espionage "you never quite know what the truth is, and I took that as a license to tell a greater truth".
"Obviously, it's a history, but the one piece of the puzzle that just came to me was inventing the character of Lily, who's really the only fictional character in the piece. She's the audience's keyhole into this. "And then it became interesting thematically because she's a working class woman," said Cary.
The writer, who was educated at Westminster School, said he was interested in telling the story of "a certain type of Englishman that is now deeply under the microscope – and should be. It's a part of British society that I come from and it's always something that I've been aware of – my privilege and class and all of those things.
"The thing that glues every single piece of this together is friendship. But then, on another level, there's a thesis about posh, public schoolboy, British, male friendship. You go back in history and actually these were the relationships that set the country on a certain course for a while. Yes, they prevailed in World War Two, but perhaps then somebody should have blown a whistle on them."
Read the rest of the original article at The Telegraph
First look photos here and official trailer below: