Emotional Intelligence
by Matthew d'Ancona | Tortois Media  | December 8, 2022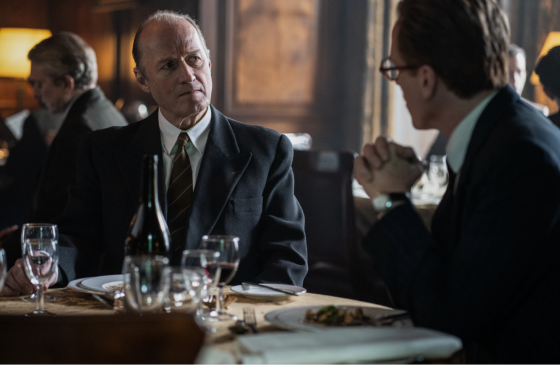 The key text is supplied by aesthete Anthony Blanche in Waugh's Brideshead Revisited. "I took you out to dinner to warn you of charm," he says to his old Oxford friend, Charles Ryder. "Charm is the great English blight. It does not exist outside these damp islands. It spots and kills anything it touches. It kills love; it kills art; I greatly fear, Charles, it has killed you."
In modern history, rather than fiction, there is no greater example of the lethally corrosive power of charm than Kim Philby: dazzling Cambridge undergraduate; senior MI6 officer tipped to head the intelligence service; our man in Washington, where he formed deep friendships with many in the US intelligence community, notably rising CIA star, James Jesus Angleton; foreign correspondent for the Observer and Economist; and – between his recruitment in Regent's Park in July 1934 to his death in a Moscow hospital in May 1988 – a ruthlessly devoted servant of the KGB, traitor to his country, and agent on behalf of Soviet communism.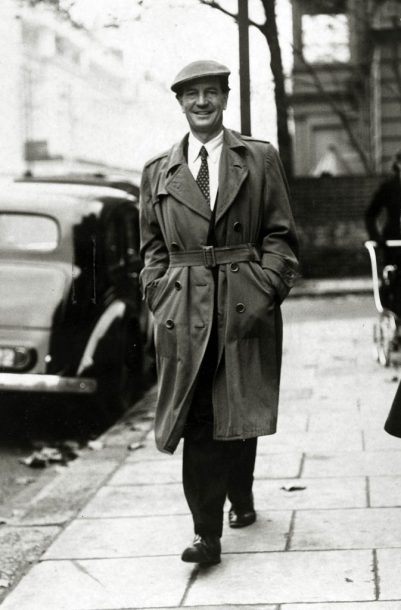 Pictured left: Kim Philby in London, circa 1955
"He had charm to burn," recalled Nicholas Elliott, his closest friend and colleague in the Secret Intelligence Service (SIS). Glenn Balfour-Paul, first secretary at the British embassy in Beirut (whose dinner party Philby skipped on 23 January 1963 so he could make his escape to the USSR) described the devilish conundrum more fully.
"He was an unforgivable traitor to his country," he said, "responsible among much else for the assassinaton by his Soviet associates of many brave men. All I can say is that in the half of him that I knew (the deceitful half, of course) he was a most enjoyable friend."
John le Carré, a former MI6 official, refused to meet Philby on a trip to Moscow in 1987; yet his fellow master of the espionage novel, Graham Greene, was ready to contribute a foreword to the defector's narcissistic and near-unreadable memoir, My Silent War: The Autobiography of a Spy (1968).
In his superb book on Elliott's final confrontation with the man who had been like a brother to him, A Spy Among Friends: Kim Philby and the Great Betrayal (2014), Ben Macintyre locates a second key text in C.S. Lewis's great lecture of 1944 on "The Inner Ring" and the seductions of inclusion in the most prestigious elites:
"Of all the passions, the passions for the Inner Ring is the most skillful in making a man who is not yet a very bad man do very bad things."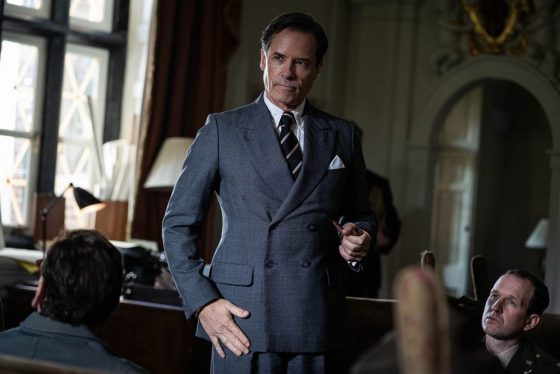 For its launch today, the new (free) streaming service ITVX is releasing the six-episode box set of Alex Cary's dramatisation of Macintyre's book, a terrific exploration of the mind games and affection that bound and sundered Philby and Elliott; of the privileged milieu that produced them both; and of the broader Cold War geopolitical mosaic in which their shattered friendship was a dark, broken tile.
Guy Pearce is mesmerising as Philby: a drink-sodden scarecrow from which hangs residual charisma, sentimentality and epic arrogance. And Damian Lewis has never been better than in his performance as Elliott: enraged, broken-hearted but flinty in his determination not to be outflanked in the final reckoning by his treacherous friend.
The series is very clearly labelled as "a work of imagination" and those who want a strictly historical account, meticulously researched, should stick to Macintyre's original. That said, the series is espionage drama at its very finest, adeptly using the licence conferred by its genre to explore the emotional, psychological and ideological traumas that lurk within this poisoned saga. Mischievously, it hints, for instance, at the possible treachery of Sir Roger Hollis, director general of MI5, played by Ade Edmondson (for the record, Macintyre and most other authorities dismiss this long-running thesis, not least because it was vociferously and persuasively denied by the Soviet double agent Oleg Gordievsky).
Most creatively, the series introduces the fictional character of Lily Thomas (Anna Maxwell Martin, terrific), an MI5 interrogator who debriefs Elliott when he returns from Beirut and investigates the circumstances of Philby's escape on the Dolmatova, a Soviet freighter bound for Odesa. She is a working-class woman from Durham, as far as can be imagined from Elliott's world of public schools, Oxford and Cambridge and discreet lunches in clubland.
This plot device enables the series to confront directly the role of class in Philby's story, and the wider disaster of the Cambridge spy ring (Guy Burgess and Donald Maclean defected to Moscow in 1951; Anthony Blunt, Surveyor of the Queen's Pictures, was named to the FBI in 1963 by one of his own recruits and former lover, Michael Straight; and John Cairncross, another MI6 officer, was finally confirmed by Gordievsky to have been the so-called "Fifth Man").
But the dialogue between Lewis and Maxwell Martin has another, structural purpose which is to mirror Elliott's cross-examination of Philby. He is often portrayed as the Third Man's final dupe, tricked by a "chicken-feed" partial confession into leaving Beirut so that the KGB could extract their man; or even as silently complicit in Philby's flight, granting his old friend the chance to "do a fade" and spare the Establishment from having to deal with his return to British soil (for more on Elliott, try the portrait in John le Carré's The Pigeon Tunnel: Stories from my Life).
In Cary's version, Elliott is shown to be much more wily – knowing that, if he allowed Philby the opportunity to slip away, the KGB would always be suspicious of the ease with which he had escaped from Beirut and keep him away from serious operational work (which is indeed what happened – though buried with a full honour guard at Kuntsevo cemetery outside Moscow and portrayed on a Soviet postage stamp, Philby in later life was little more than a mascot for his gloating masters).
Most of the dramatisations of the Cambridge spy ring – An Englishman Abroad (1983), Alan Bennett's account of Guy Burgess's meeting in Moscow in 1958 with the actress Coral Browne; Another Country (1984), based on Burgess's early life; Blunt: The Fourth Man (1987) and Cambridge Spies (2003) – have focused on the double agents themselves, their complex interactions and the origins of their treachery.
Admirably, however, A Spy Among Friends devotes plenty of screen time to the appalling human cost of what they did. Philby was personally responsible for the death of Konstantin Volkov, Vice Consul for the Soviet Union in Istanbul who sought political asylum from the British in September 1945; and for the slaughter of the anti-communist Germans in the Catholic resistance whose names had been given in strict confidence to MI6 by the German defector Erich Vermehren – and duly passed onto Moscow by its obliging mole.
At least 300 people died because of Philby's sabotage of Operation Valuable, the series of MI6-CIA strikes from 1949 on the Stalinist regime in Albania. As Richard Helms, director of the CIA from 1966 to 1973, reflected: "I don't know that the damage he did can ever be actually calculated."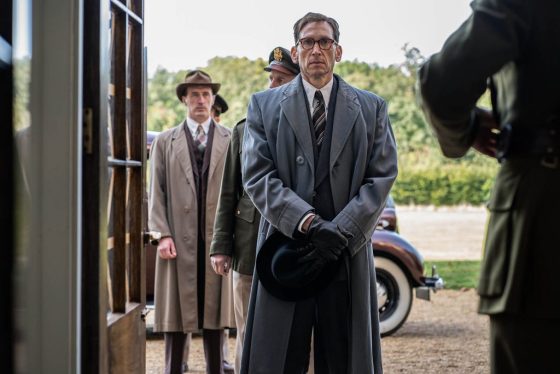 In addition to this tally of deaths, Philby left a trail of psychological shrapnel wherever he went. In the US, Angleton (played brilliantly by Stephen Kunken) descended into deep paranoia, convinced that the US intelligence apparatus and foreign governments around the world had been penetrated by the KGB's moles.
As Elliott recalled: "The knowledge that he, Jim, the top expert in the world on Soviet espionage, had been totally deceived, had a cataclysmic effect on his personality. Jim henceforward found it difficult to trust anybody, to make two and two add up to four." Angleton was sacked from the CIA in 1974. (For a more personal account of the price exacted by the Cambridge spies, try Jenny Rees's Looking for Mr Nobody: The Secret Life of Goronwy Rees, an affecting account of a daughter's quest to establish, once and for all, whether her father had also betrayed his country).
"I rather thought it would be you," said Philby as Elliott opened the door at the Beirut safe house. In their world, even adversaries had been to the same Cambridge college, frequented the same London clubs, gone to the same tailors. As the British Empire collapsed, they played ideological chess on a blazing board.
Yet how sanguine can we be, looking back at the era portrayed in A Spy Among Friends? "The privately educated Englishman is the greatest dissembler on earth," says George Smiley in le Carré's The Secret Pilgrim. "Nobody will charm you so glibly, disguise his feelings from you better, cover his tracks more skilfully or find it harder to confess to you that he's been a damn fool."
Is that still not true – at least to a much greater extent than we would care to admit? One of my books of the year was Simon Kuper's Chums: How a Tiny Caste of Oxford Tories Took Over the UK (see Creative Sensemaker, 28 April), This more recent generation fell out over Brexit rather than Marxism and the Iron Curtain. At stake was national decline rather than nuclear Armageddon. But their cohesion as a tribe – governed by a code of honour, unspoken rules, private loyalties – was still powerfully resonant of a way of running the country that was meant to have ended decades ago.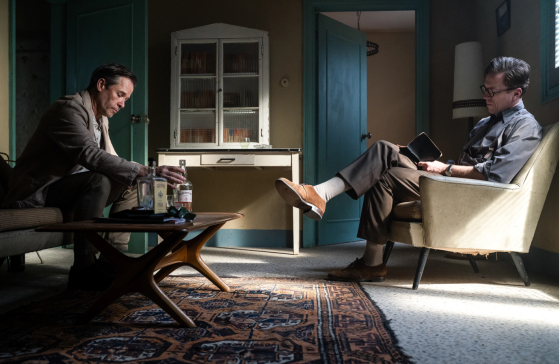 Which, finally, is the most unsettling feeling of all as one watches Pearce and Lewis majestically re-enact one of the greatest confrontations in the annals of espionage: that, far from being a window into a lost world, the bond and the battle between Philby and Elliott in a Beirut apartment six decades ago still seems all too contemporary.
Read the rest of the original article at Tortois Media