The Spy and the Traitor: The Greatest Espionage Story of the Cold War
by Peter White | Deadline | April 16, 2023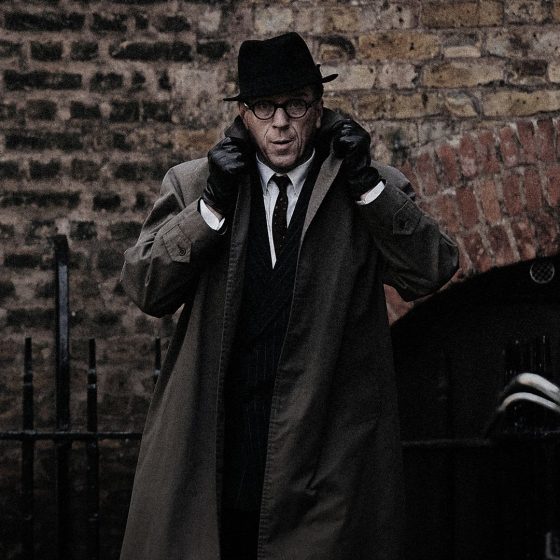 EXCLUSIVE: A Spy Among Friends, the story of British spies Kim Philby and Nicholas Elliott that stars Damian Lewis and Guy Pearce, recently premiered on MGM+. The series, which is produced by Sony Pictures Television, is based on Ben Macintyre's eponymous book. Alexander Cary, who executive produced Lewis-fronted Homeland, created the A Spy Among Friends TV series.
Cary and Lewis, who also executive produced the MGM+ period drama, were at Deadline TV Contenders to talk up the show. They are now turning their attention to more Macintryre books for the small screen.
First up is an adaptation of The Spy and the Traitor: The Greatest Espionage Story of the Cold War. The book tells the story of Oleg Gordievsky, a former KGB colonel who became a bureau chief in London and was a double agent, providing information to the British secret intelligence service MI6.
It tells the story of how, on a warm July evening in 1985, a middle-aged man stood on the pavement of a busy avenue in the heart of Moscow, holding a plastic carrier bag. In his grey suit and tie, he looked like any other Soviet citizen. The bag alone was mildly conspicuous, printed with the red logo of Safeway, the British supermarket. The man was a spy. A senior KGB officer, for more than a decade he had supplied his British spymasters with a stream of priceless secrets from deep within the Soviet intelligence machine. No spy had done more to damage the KGB. The Safeway bag was a signal: to activate his escape plan to be smuggled out of Soviet Russia.
Lewis previously starred in and produced a documentary series Spy Wars with Damian Lewis with British production company Alaska TV for Smithsonian Channel and History UK, where he told Gordievsky's story.
Lewis told Deadline that he will exec produce the Gordievsky adaptation with Cary.
"I think I've been tied to, contractually actually, [Alexander Cary] to two whole jobs so I can't get out now… I'll be exec producing the Gordievsky book with Alex," he said.
Cary, who is under an overall deal at Sony Pictures Television, also revealed that he's developing Macintryre's Colditz: Prisoners of the Castle.
That book follows an unlikely band of British officers spent the Second World War plotting daring escapes from their German captors from a forbidding Gothic castle on a hilltop in the heart of Nazi Germany.
The book explores the elitist members of the Colditz Bullingdon Club to America's oldest paratrooper and least successful secret agent, and the soldier-prisoners of Colditz were courageous and resilient as well as vulnerable and fearful — and astonishingly imaginative in their desperate escape attempts from the site of the Oflag IV-C prisoner of war camp for officers in World War II.
Read the rest of the original article at Deadline