Informed and Entertaining Conversations with Key Creatives and Talent
by Gingersnap | damian-lewis.com | April 16, 2023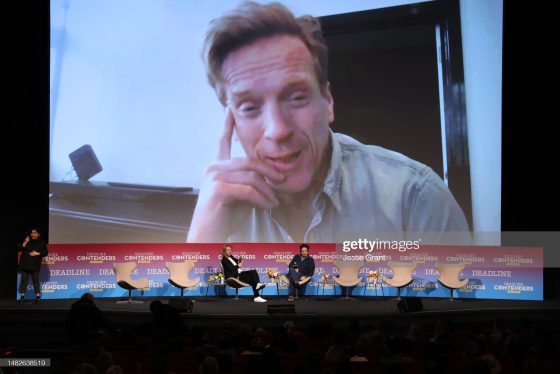 Damian joined Peter White (Deadline) and Alexander Cary via videolink as they spoke onstage at the A Spy Among Friends panel during the Deadline Contenders television event at Directors Guild of America on April 16, 2023 in Los Angeles, California. View more images in our Gallery here.
Deadline's Contenders Television, where the top networks and streamers are showing off their wares and Emmy hopefuls, continued this Sunday with 20 more panels after a chock-full Saturday featuring some of the best and brightest series this awards season. View the 15-minute video of the panel discussion here.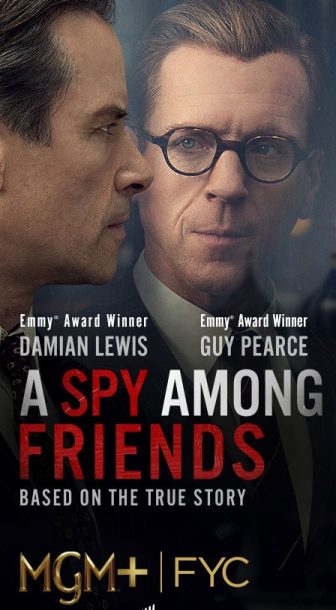 The studios and streamers participating this weekend at Deadline's panel extravaganza: Peacock, Prime Video, National Geographic, Apple TV+, Netflix, Hulu, CBS Studios, Showtime, Fox Entertainment, Paramount+, AMC/AMC+, HBO Max, Starz, Sony Pictures Television, ABC, Roku, Onyx Collective and Disney+.
Over the course of two days Deadline's goal was to remind us of the breadth and depth of what we've been watching for the past year, and in some cases, what we are about to watch. The Contenders events were designed to give viewing audiences a taste of what is out there, and encourage viewers to check it out.
"It really is a show about friendship against the backdrop of espionage," A Spy Among Friends creator Alexander Cary said at a panel for Deadline's Contenders TV event. Cary was joined by star Damian Lewis to discuss the MGM+ series.
"One of the brilliant things about spy stuff," said Cary, "is that so much of it is secret, so much of it is left to the imagination. That opens the door for people like me to come in… and fill in the blanks."
"[Nicholas Elliot] was an interesting way into an otherwise quite well-known story," said Lewis. "Kim Philby is one of our most notorious traitors of the 20th century, and no one had heard of Nicholas Elliot except that he was his best friend."
"What interested me about the story is that it is about privilege, and it is about class, and it is about the blinkers that entitlement put on people of that privilege and class, to this day," said Cary. "Especially in England."
"I think he was negligent," said Lewis. "No one wanted to believe anything other than the status quo… They were in a small intelligence elite, doing interesting work during the war, and afterwards, and the bonds that were forged in that time, doing that work, I think it sort of beggared belief that anyone would be a [traitor]."
LINE-UP
SUNDAY, APRIL 16
8:40 a.m. start time
SONY PICTURES TELEVISION
Better Call Saul
Bob Odenkirk (Producer/Actor)
Rhea Seehorn (Actor)
Peter Gould (Co-Creator/Showrunner/EP)
A Spy Among Friends
Alexander Cary (Creator/Showrunner/Writer/EP)
Damian Lewis (EP/Actor)
View the rest of the line-up from the two-day event at Deadline.