Damian Lewis is Outstanding as Elliott
by Mike Hale | New York Times | May 10, 2023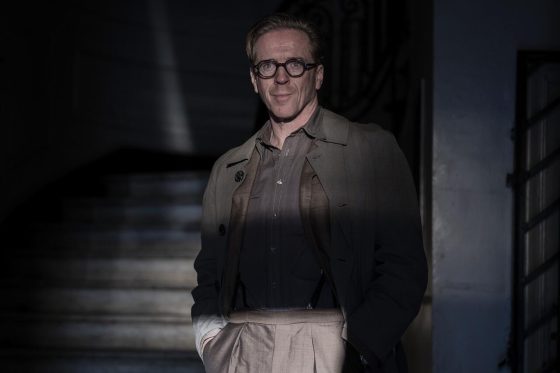 It has been a quiet season for international television on American screens — nothing has grabbed attention on a Squid Game or Downton Abbey scale. But barely a day goes by, in the streaming age, without an interesting series washing up from some foreign shore. Here are four recent shows worth tracking down, from an elegant British thriller to a Chinese dramedy about a demon god and an immortal warrior who meet cute on the mortal plane.
Damian Lewis returns to the world of international espionage as an MI6 agent in the complicated, fact-based mini-series A Spy Among Friends.
'A Spy Among Friends'
Alexander Cary, a writer and executive producer on Homeland, wrote this six-episode spy thriller as a leisurely, literate, three- or four-dimensional game of chess. Based on the nonfiction book of the same name by Ben Macintyre, it tells the story of Kim Philby (and the other high-level Soviet spies known as the Cambridge Five) by focusing on a set of intertwined sparring matches: Philby's with his friend and MI6 colleague Nicholas Elliott, sent to Beirut to bring the disgraced Philby home; Elliott's with a (fictional) agent, Lily Thomas, assigned to interrogate him when he returns to London alone; and Elliott and Thomas's with the MI6 hierarchy once he brings her around to his side.
Made for the British streaming service ITVX and available here on MGM+ and Prime Video, A Spy Among Friends is smart, complicated (at times overly so) and saturated in a particular Cold War blend of tragic romanticism and kitchen-sink class politics. What makes it stand out, though, is its casting. Anna Maxwell Martin and Guy Pearce are excellent as Thomas and Philby, and Damian Lewis is outstanding as Elliott, the colorless spy's spy whose skills and motives are in question until the end. Tightly controlled yet somehow relaxed, Lewis gives a performance in which the coldblooded manipulator and the sentimentally loyal bro coexist at every moment.
Read the rest of the original article at New York Times