A Spy Among Friends: Best New Drama and Drama Performance
by Gingersnap | damian-lewis.com | May 23, 2023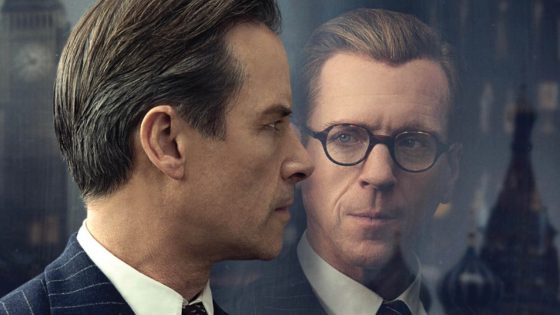 Both Damian and Guy Pearce have been nominated for best Drama Performance by the National Television Awards (NTAs) for its first round of long list contenders. Also A Spy Among Friends has been nominated for best New Drama. Voting is now open so be sure to vote so Damian and ASAF advance to the next round of short list contenders. Simply view the list of contenders and tick one in each of the 16 categories to select who you think should win. All votes must be in by 11:00 p.m. BST on Friday, June 2, 2023. The shortlist of contenders will be announced in August.
Who wins is down to you, so vote for Damian here and A Spy Among Friends here before it's too late! VERY IMPORTANT: you must go through EACH category to the very end, but you can skip categories you don't want to vote for. When you are finished you must submit your name and email address for the vote to count.
Besides Damian and Guy Pearce, other contenders in the Drama Performance category include Jeremy Allen White, Sharon Horgan, Helena Bonham Carter, Brian Cox, Pedro Pascal, Bella Ramsey, Taron Egerton, Emily Blunt, Sean Bean, Imelda Staunton, Dominic West, Matthew Macfadyen, Kumail Nanjiani, Gary Oldman and more.
Other contenders in the New Drama category include The Last of Us, House of the Dragon, Wednesday, The Bear, Bad Sisters, The Lord of the Rings: The Rings of Power, Welcome to Chippendales, Great Expectations, BEEF, Andor, Black Bird and many more. Television's biggest night of the year will be hosted by Joel Dommett live from The O2 Arena, London on Tuesday, September 5, 2023. You can also join the stars for the 2023 NTAS with several ticket packages starting as low as £23.50.
Source: National Television Awards