From Our Kind of Traitor to Spy Wars
by Matthew Bell | Royal Television Society | September 12, 2019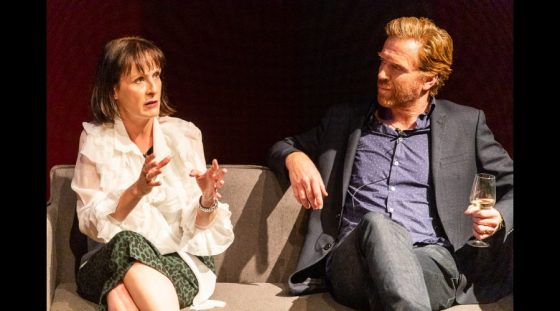 Having played a fictional spy in the John le Carré adaptation Our Kind of Traitor and a turncoat in long-running US thriller Homeland, Damian Lewis has turned presenter for History's new espionage series.
The actor was initially reluctant when his brother, Gareth ­­– one of the executive producers of Damian Lewis: Spy Wars – asked him to present. "I hadn't done factual [before] and I don't consider myself a presenter.
"But I enjoy the [spy] genre and I thought it was an opportunity to look behind these popular stories and see if we could unearth something a bit more intimate about the people themselves, and the ramifications on global politics of very personal decisions taken by individuals."
Lewis was talking after a screening of an episode of Damian Lewis: Spy Wars at the British Museum in mid-September.
Continue reading Damian Lewis Looks at Real Life Spies in History's New DocuDrama – Sept 12, 2019