Trader, Taylor, Lawyer, Spy
by Sean T. Collins | New York Times | June 2, 2019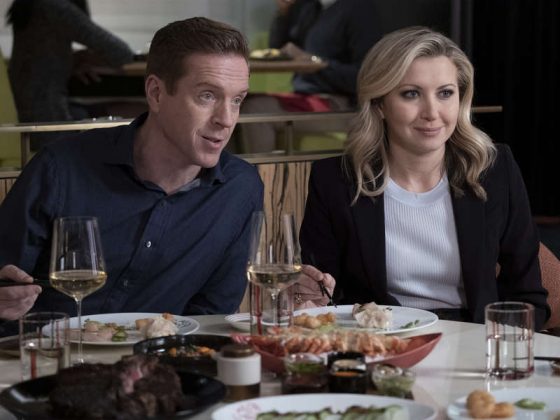 Chuck Rhoades has issued his own mission statement. "I myself will be doing my usual boogie," he tells the gaggle of favor-trading power brokers he's assembled to help him take down Jock Jeffcoat. "Inducing mistakes through temptation, misdirection, obfuscation and conflation-slash-corruption of the ideals that built this great nation." A brief pause for breath follows, before he adds, "For a good and noble purpose, of course."
The assembled bigwigs all nod in the affirmative and concur. Why wouldn't they? For one thing, they're all in on Chuck's shady attempt to expose Jeffcoat's even shadier collusion with a voting machine manufacturer to rig elections. That "good and noble purpose" is ostensibly one they share.
But you don't need to be part of criminal conspiracy to recognize the underlying sentiment. Chuck's merry men all agree that this self-admitted liar is telling them the truth, in the familiar manner of people who've decided to humor someone who's full of it because disagreeing would be more trouble than it's worth.
Fortunately, we here are under no such obligation.
"Lamster," the penultimate episode of this season of "Billions," sure does seem to have taken Chuck's credo to heart as its own. Temptation, misdirection, obfuscation, conflation-slash-corruption of ideals: All of the above are in play.
Continue reading Billions Season 4 Episode 11 Recap: New York Times – June 2, 2019