Designing His Own Philanthropy, Part 2
by Lynda – guest blogger for Fan Fun With Damian Lewis – May 18, 2017
Part II of Lynda's detailed survey into Damian's generous heart. In case you missed Part I, it is here.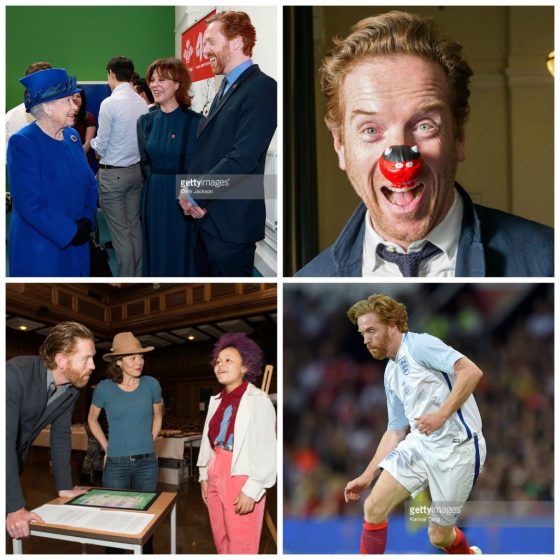 Programs benefiting children are near and dear to Damian's heart. Since 2000, he has donated his valuable time serving as an Ambassador for The Prince's Trust. In 2008, in a brief street interview on London news, Damian spoke about the importance of The Prince's Trust providing opportunities for at-risk young people who might not otherwise follow positive paths in life.
In June 2013, for the 30th anniversary event at the Centre, he and Helen, also an Ambassador, donated their time at the vocational center Enterprise Programme, which supports youth development, mentorships, self-confidence building, and entrepreneurship. There, they actively engaged with program participants, learning about the benefits of the program and offering encouragement.
Most recently, on February 9, 2017, Ambassadors Damian Lewis and Helen McCrory attended The Prince's Trust "Invest in Futures" formal reception enjoying the company of Prince Charles himself.
Continue reading Designing His Own Philanthropy, Part 2 – May 18, 2017