"There are two lines I would change."
by Paul Tanter | RadioTimes | December 10, 2021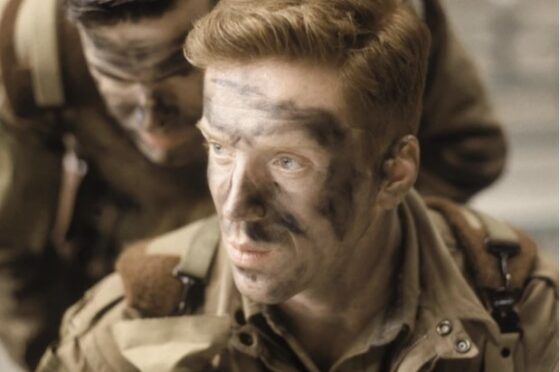 Twenty years on from Band of Brothers landing on our screens, Erik Jendresen talks to Paul Tanter about the legacy of the ground-breaking miniseries.
Few TV series are justly acclaimed as a masterpiece. Even fewer retain that accolade 20 years later. HBO's Band of Brothers' recent 20th anniversary reminds us that it is still one of the crowning achievements of televisual storytelling.
The miniseries portrayed the real stories of the soldiers of Easy Company, part of the 101st Airborne Regiment that parachuted into France on D-Day and spent the war fighting not only for their lives but to liberate Europe and defeat the horrors of the Third Reich. It cost a then record-breaking $125 million dollars for just 10 episodes, ushering in an era of prestige TV that is now taken for granted amongst giant streamers with deep pockets.
Continue reading Band of Brothers Showrunner Erik Jendresen Reflects on Series 20 Years On