Abstainer Vampires
by Naman Ramachandran | Variety | October 21, 2022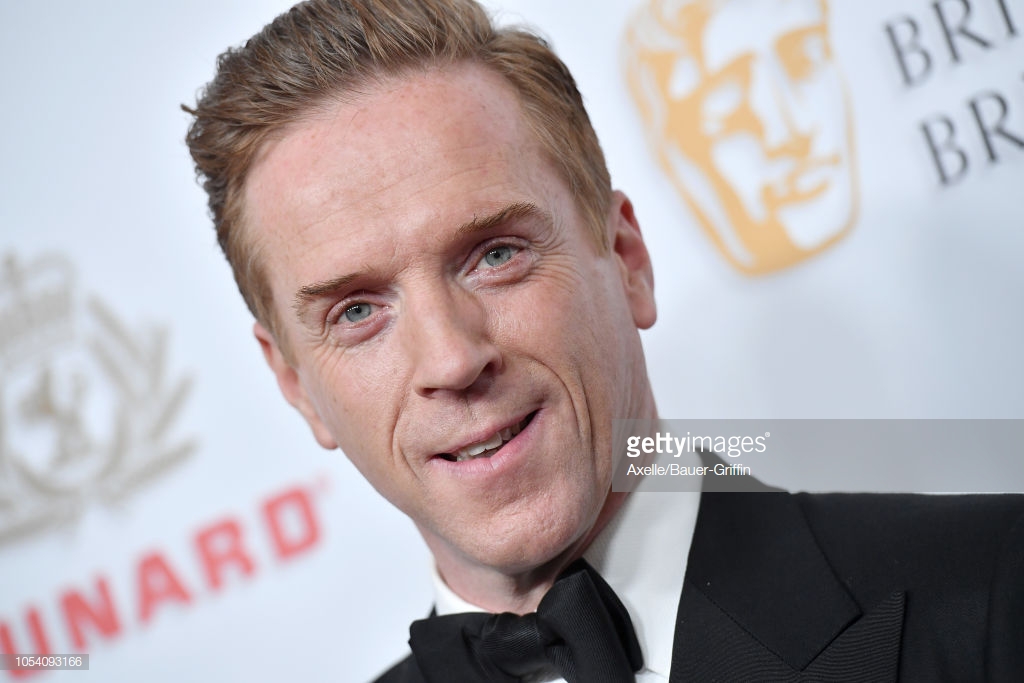 Emmy and Golden Globe winner Damian Lewis ("A Spy Among Friends," "Billions") will star in BAFTA-winning "Heartstopper" director Euros Lyn's supernatural black comedy film "The Radleys." Collider states, "Lyn will serve as the film's director. The production marks a reunion between the filmmaker and his leading man as both Lyn and Lewis previously teamed up back in 2020 for the sports drama, Dream Horse."
"The Radleys" is based on Matt Haig's popular novel which follows the Radleys, a seemingly ordinary family who hold a dark secret – they are vampires. They are abstainers, vampires who choose not to drink blood despite their natural cravings, but the truth is revealed one day.
The film is based on a script developed by British Comedy Award winner Jo Brand ("Getting on") and is written by Talitha Stevenson ("Late in Summer"). It will start shooting in the U.K. in May 2023. (UPDATE: Damian revealed shooting begins Monday, June 5, 2023).
Per Deadline, the story follows the Radley family, an ordinary family – or at least that's what the neighbors think. They are, in fact, vampires and only parents Helen and Peter (Lewis) know about the family's true nature. They are 'abstainers', vampires who chose not to drink blood despite their natural cravings. Their teenagers, vegan Clara and lovesick Rowan, have no idea until one evening Clara is attacked by a boy in her class and her bloodthirsty instincts take over, forcing her parents to finally reveal the truth.
With this revelation, Rowan questions his own identity and the temptation to try his first taste of blood only grows stronger with the arrival of his uncle Will (Lewis), Peter's twin brother and a practicing vampire, who pulls back the curtain on his vampiric life of hedonism and freedom. Will is all swagger and sex appeal and his presence throws the whole family off of their axis, unleashing suppressed desires for parents and teens alike.
The film is a Genesius Pictures production, produced by Debbie Gray ("Good Luck to You Leo Grande") with Lewis as executive producer through his production company, Ginger Biscuit Entertainment.
Cornerstone will handle worldwide sales and distribution and will launch sales at the upcoming American Film Market in November, 2022. Cornerstone and Genesius recently teamed on "Good Luck to You Leo Grande," which is on release at international box office following the launch earlier this year at the Sundance Film Festival. The two companies are also working on "The Iceman" and are partners in The Reset Collective, the Australian production and distribution company that launched 2020.
Gray said: "I am excited to be working with the brilliant filmmaker Euros Lyn on 'The Radleys,' a high concept black comedy and vampire tale which explores, in a darkly humorous way desire, addiction and its power to destroy our relationships and those we love."
Cornerstone's Alison Thompson and Mark Gooder added: "'The Radleys' is a funny and fresh take on the vampire movie and we are thrilled to reteam with Euros who brings a bold vision to this black comedy about family, morality, desire and self-destructive urges."
Read the rest of the original article at Variety
Secondary Source: Deadline
Tertiary Source: Hollywood Reporter
Quaternary Source: Collider