ITV London Premiere for Cast and Crew
by Gingersnap | damian-lewis.com | October 18, 2022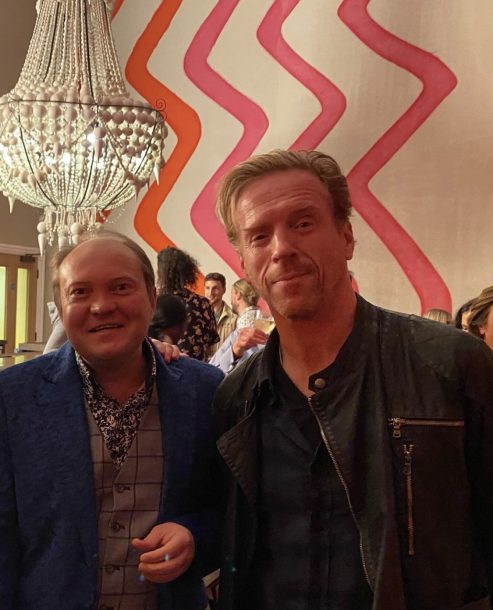 Damian attended/co-hosted a private screening of his upcoming ITVX series A Spy Among Friends on Monday, October 17, 2022 in London. The ITV event appeared to be a special viewing as a 'thank-you' for cast and crew on the heels of its World Premiere at the BFI London Film Festival earlier this month. A Spy Among Friends is set to air in November 2022 on the new streaming platform ITVX in the UK. US release pending.
View more photos and videos in our Gallery here.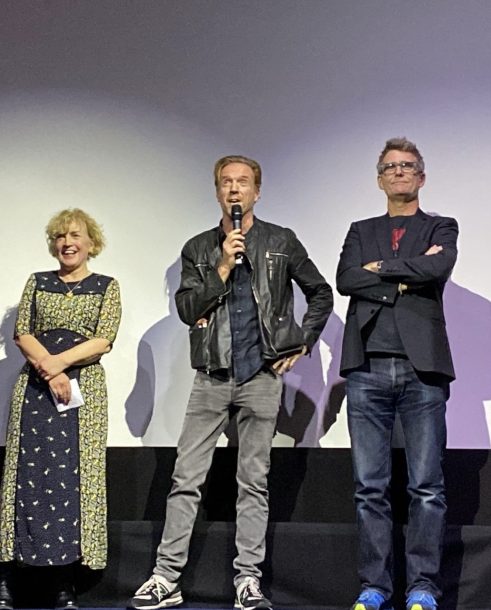 At one point in the evening Damian took to the stage to speak to the viewing audience before introducing the film.
In 1963, MI6 agent Kim Philby (Guy Pearce) was revealed to be a KGB spy in one of the most humiliating chapters of Britain's involvement in the Cold War. This adaptation of Ben Macintyre's best-selling book explores the impact of this notorious betrayal of the British establishment. It focuses specifically on what happened during the final meeting between Philby and his close friend and fellow MI6 agent Nicholas Elliott (Damian Lewis), in the days leading up to his defection.