World Premiere and Red Carpet
by Gingersnap | damian-lewis.com | October 7, 2022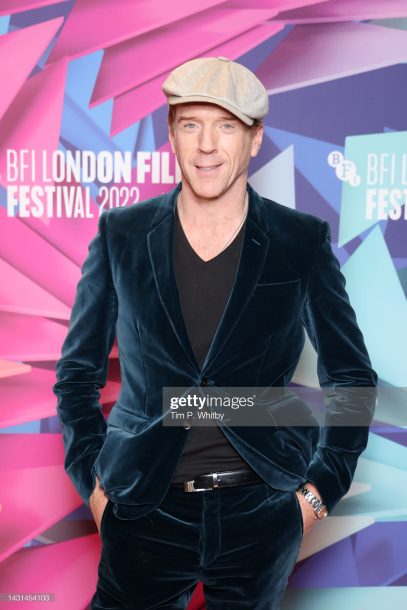 A Spy Among Friends starring Damian Lewis received its World Premiere at BFI London Film Festival Friday, October 7, 2022. Damian spoke with press for interviews and walked the red carpet before the screening. Episodes one and two of A Spy Among Friends premiered at 6:30 p.m. on screen one at Curzon Mayfair to a sold out crowd. The drama will consist of a total of six episodes. Not only is Damian in one of the lead roles, but he also served as a producer. A Spy Among Friends is set to air in November 2022 on the new streaming platform ITVX in the UK. US release pending.
In 1963, MI6 agent Kim Philby (Guy Pearce) was revealed to be a KGB spy in one of the most humiliating chapters of Britain's involvement in the Cold War. This adaptation of Ben Macintyre's best-selling book explores the impact of this notorious betrayal of the British establishment. It focuses specifically on what happened during the final meeting between Philby and his close friend and fellow MI6 agent Nicholas Elliott (Damian Lewis), in the days leading up to Philby's defection.
Outstanding performances from Lewis, Pearce and Anna Maxwell Martin bring to life the layered and deeply intelligent script by showrunner Alexander Carey (who previously worked with Damian on Homeland). Part gripping spy thriller in the Le Carré mould, part incisive dissection of the British class and power structures still in place today, A Spy Among Friends is, above all, a moving portrait of friendship and betrayal.
The 66th annual festival took place in venues across the UK capital beginning Wednesday October 5 and will go through Sunday October 16, 2022. Video clips:
Source: BFI
To view more photos of this event, please visit our Gallery here