Showtime Billions at TCA18 
by JaniaJania – Fan Fun with Damian Lewis – January 6, 2018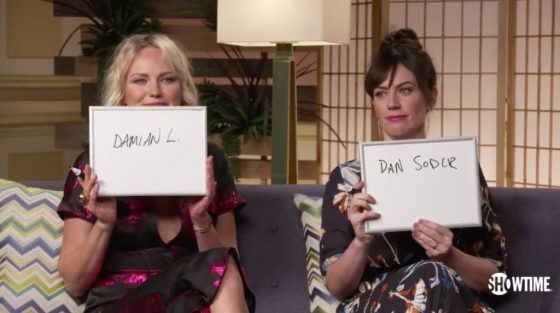 It's been a long winter, but now that Billions has announced a return date of March 25 for Season 3, bluier skies may be ahead. On Saturday, showrunners and stars graced the stage for this year's Television Critics Association winter press tour, where they dropped the first promo and got the buzz up and running for the new season.
The party got started in some fun Facebook live sessions. These short interviews were great at revealing actors' insights into the characters they play as well as some fun behind the scenes bits.
First was Asia Kate Dillon. As we've seen, Taylor has been playing an increasing bigger role since first appearing on canvas. Last season, Axe promoted Taylor to CIO. It looks like this season their role may be even more significant.