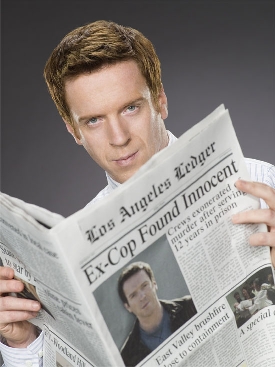 Lot's of Life! ➡

» Damian Lewis will appear on NBC's Today show on September 26th (between 9am – 10am ET) to discuss his starring role in the new drama Life which premieres on NBC also on the 26th. (Thanks to Ann for the news!)

» Spoilers! In this interview actress Brooke Langton (Charlie's lawyer Constance Griffith on Life) talks about her role and her character's feelings for Charlie.

» Spoilers! Click here to read a synopsis of Tear Asunder (episode 2 of Life) and click here to read about the pilot episode; more information and photos for the series can be found here.

Listen to the soundtrack for Brides (Nyfes) starring Damian Lewis at this site. The film's score was created by renowned Greek composer Stamatis Spanoudakis.