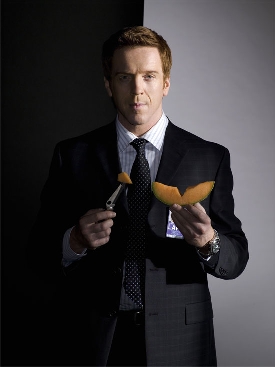 Tomorrow night, Wednesday September 26th, is the US network premiere of Life staring Damian Lewis at 10 pm ET (9 pm CT) on NBC!
On Wednesday morning September 26th Damian will make a guest appearance on NBC's Today Show between 9 – 10 am ET to talk about his role as Charlie Crews in Life.
NBC will host a live blog chat at 11 pm (ET) on September 26th with Life cast and/or crew.
There's a fantastic new review for Life in the Los Angeles Times! Author Mary McNamara says "Damian Lewis sets a whole new standard for the broken hero genre" and "Playing it long and lugubrious but with a tantalizing twinkle, Lewis…may well wrest the mantle of sexiest troubled American played by a Brit away from Hugh Laurie."
Rick Kushman of the Houston Chronicle says that Life is "…done with an energetic sense of originality. Lewis is compelling in his mix of earnestness and quirkiness, the writing is muscular and swift, and it adds up to a new twist on the old cop show."
Click here and here for images and information about episode 4 of Life titled "In and Out" (spoiler warnings!)
Click here to download and view a new video feature about Life presented by WRCB in Chattanooga, Tennessee.
On Friday, October 12th at 7:30 pm MT Mark Spragg (the author of An Unfinished Life which featured Damian Lewis in the film version) will read from his works at the Teton County Public Library in Jackson, Wyoming.